What is the Average Cost of Reglazing a Bathtub?
If you're considering reglazing your bathtub, here are some tips to help you save money. First, remember that reglazing is usually a temporary fix and is mostly a cosmetic upgrade. Like nail polish, it will eventually need to be touched up again. 
(Searching in Google "FG Tub and Tile Countertop refinishing"? Contact us today!)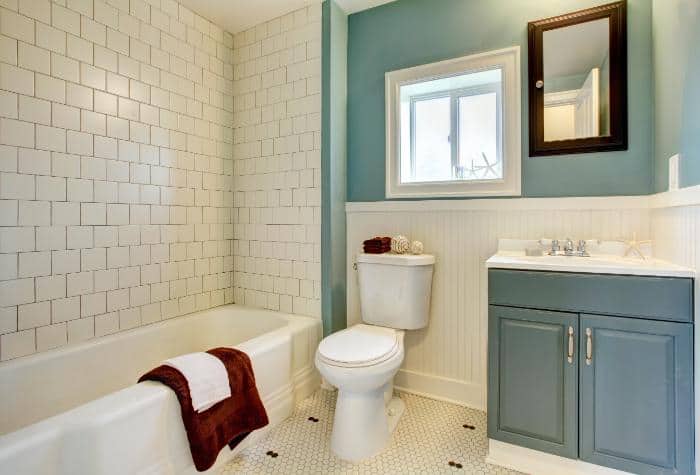 Salvaged tubs are cheaper to reglaze
One of the many benefits of salvaging your tub is that the process is less expensive than reglazing a new one. Reglazing is an option for many tubs that haven't been used for years and are still in great condition. It is especially suitable for antique claw-foot tubs and heavy cast iron bathtubs. However, it can also be used for acrylic tubs. Depending on the size and condition of your tub, the reglazing process can cost between $200 to $650. The process may take up to a day or two. 
When choosing a salvaged tub, you should consider the following factors. First of all, look for a tub that is in good condition. If it has significant rust, it will probably be difficult to repair. But if it is just a dull coating, a new coat might be enough to bring back the original beauty. Some salvage yards offer refinishing services. You can pay up to $600 for the work, which may be less than half of the cost of a new tub. 
DIY reglazing
DIY bathtub reglazing is a great way to restore the original look of your tub without spending a fortune. A professional reglazing job can cost several thousand dollars, but you can save a lot of money by doing it yourself. The average cost is between $50 and $150. This is enough for a full tub, and it's many times less expensive than hiring a professional. However, be prepared that this is not a quick job. It may take a couple of days to prep the tub and finish it. 
A professional will clean and sand the old tub, and apply multiple layers of glaze or finish. The tub needs time to dry between each layer. A professional will also need to fix any plumbing, sealing, and flooring problems. Depending on the type of tub, some companies will also apply an anti-slip coating. 
Time it takes to reglaze a tub
After applying a tub reglazing solution, the surface should be left to dry for 24 to 48 hours. This is to allow the reglazing solution to harden completely before using the tub. The time needed to dry will depend on various factors such as the type of refinishing product used, temperature, and ventilation. You can ask a professional reglazer to help you determine the exact drying time. Some types of tub reglazing materials dry faster than others. 
While bathtub reglazing is a simple DIY project, it can be overwhelming for first-timers. However, once you've mastered the basics of reglazing, the process can be very effective in restoring a bathtub's beauty and value. If done correctly, bathtub refinishing can last up to 15 years.