How Much Time to Wait After Reglazing a Bathtub?
Bathtub reglazing is a common solution to fixing rust and stains on a bathtub. Reglazing is not a permanent fix, however, so it is important to follow proper care and maintenance. If your bathtub is reglazed, it is important to wait for at least 24 hours before you use it. Leaving it unattended for too long can cause damage to your new finish. 
Looking for "tub resurfacing near me"? Contact us today!)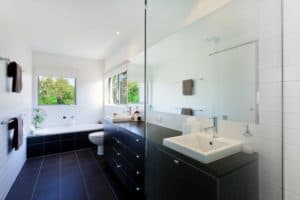 A professional company will provide a well-planned ventilation system for the tub refinishing process. This is very important because chemicals used during the process can produce a strong and unpleasant smell. Depending on the type of material used, the fumes can last from a few hours to a few days. 
There are many factors that will affect the length of time you should wait before using your newly reglazed bathtub. These include the type of material and coating you used, the temperature in the room, and the overall condition of the bathroom. 
You should also keep in mind that the quality of your refinishing materials will influence the longevity of the finish. Higher-quality products will dry faster than lower-quality ones. The type of coating you choose will also have an effect on the length of time you have to wait for it to be completely dry. For instance, epoxy and polymer require a minimum of 48 hours to cure. 
However, some refinishing materials, such as acrylic tub liners, can take up to two months to dry. If you are worried about a delay in the drying of your bathtub, you can place a fan on the floor to speed the process along. In addition, you should not clean your tub until it is completely dry. Keeping the area free of dust, debris, and dirt will help your new finish stay shiny. 
When you are ready to use your reglazed surface, the first step is to remove any debris that may have settled on the surface. You should also avoid suction cups and bath mats, which can damage the finish. Moreover, do not scrub or sand too hard, as this can damage the new finish. It is advisable to rinse the area thoroughly and to use mild soaps and water. 
After you have removed all debris, you should allow the refinished surface to dry for at least 24 hours. Ideally, the surface should be completely dry and dry to the touch within three to four hours. During this time, you should not walk around the bathroom. Also, do not stand in the tub. Lastly, do not apply tape or adhesives to the surface. 
Ultimately, refinishing your tub can be a very affordable option. It can also be a quick and easy job. Many experts will offer to come to your home and perform the reglazing procedure. Most of these companies have good reviews on their websites. Having your tub reglazed by a reputable company can increase its life. 
Reglazing can be a cheap way to improve the appearance of your bathtub, but it can also be a dangerous one. It involves the use of harmful and toxic chemicals, and you should be careful. 
</p>