How Long Does Sink Reglazing Last?
Reglazing your sink and bathtub is a great way to fix a cracked or etched surface. The process doesn't cost a lot and saves you from having to remove the old sink, dispose of it, or do any plumbing work. It will also eliminate cracks and stubborn stains. It takes a couple of hours to prep the surface, then a few hours for the coating to set.
(Searching in Google "countertop refinishing near me"? Contact us today!)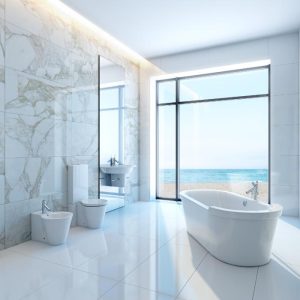 Cost of refinishing a sink
If you're considering refinishing a sink, you'll want to keep several factors in mind. Refinishing a sink is a great way to prolong its life and maintain its integrity. It is also less expensive than installing a new sink. You can save money by doing the work yourself or hiring a professional. 
Refinishing requires special equipment and chemicals that can be harmful to the environment. It is important to wear safety gear when handling these chemicals and you should avoid disturbing the refinished area until it is completely dry. Also, the refinishing process can leave behind residue, which will cause water damage. 
The cost of reglazing a sink can range from $250 to $1,000. This cost includes the prep work and glazes or paints application. A professional sink reglaze will charge an hourly rate of $45 to $200 or a flat rate of $190 to $450. 
Time required to refinish a sink
The cost of sink replacement can be high, but a refinishing project can be done for a fraction of the price. Depending on the location, refinishing can save up to 80% off the total price of replacement. However, refinishing can be tricky and you should consult a professional before attempting it yourself. 
The refinishing process can take anywhere from 3 to 6 hours, depending on the condition of your sink. This procedure involves removing the drain cover, repairing any damage, and cleaning the surface. Once this process is complete, the specialist will apply a primer and final finish. They can customize the surface of the sink to give it a brand new look, while also restoring the sink's structure. 
Stainless steel sinks are among the most popular kitchen fixtures. The process of refinishing a stainless steel sink requires polishing out scratches and recoating the steel with a protective coating. It is important to note that the cost of sink refinishing will vary according to style and material. Larger sinks tend to cost more, due to the greater surface area. 
Cost of refinishing a bathtub
Many factors influence the cost of refinishing a bathtub. The cost can vary depending on the type of refinishing you want, the type of bathtub, and the features you want to be added. Custom features, such as custom colors, can raise the price of the project. Changing the shape of the tub liner can also raise the cost. Some refinishers will even customize the texture of the liner to give it a stone look. Each type of refinishing has its pros and cons, and it is important to consider these factors before you make a decision. 
Before refinishing a bathtub, it is important to know the materials used to make the bathtub. A refinishing job involves removing all contaminants from the tub and making any needed repairs. After that, a bonding agent will be applied to ensure the new finish will be durable. This process can be done in a variety of colors and is a great way to give your tub a fresh new look.