How Long Does It Take Resurfacing A Bathtub To Dry?
Depending on the brand and type of reglazer you choose, bathtub resurfacing can take from 24 to 48 hours to dry. Some products, however, require three or more days. Before beginning, read the product instructions carefully to ensure proper drying and curing. Make sure the room is well-ventilated, and the hardware is in place. 
(Searching in Google "reglazing tile"? Contact us today!)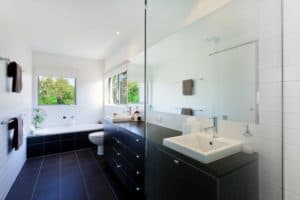 Duration of tub resurfacing
If you're planning on resurfacing your bathtub, you'll need to know how long it will take the new coating to dry. Generally, it will take anywhere from 24 hours to 48 hours. However, some products may take longer, such as three days or more. The instructions that come with the bathtub reglaze should detail how long the resurface process takes to complete. You should also be sure to keep the room well-ventilated. If you're working on a tub, you'll also want to be sure to purchase hardware that will hold the new coating in place. 
When resurfacing a bathtub, the resurfaced surface should feel smooth to the touch. If it feels rough, the resurfacing process wasn't done properly. The resurfacer may have not brushed or scrubbed the surface thoroughly enough. The surface should also be non-slip. Generally, the most common cause of rough texture is dust caught between the coatings. Before applying a new layer of tub resurfacing, you should clean the area in between each coating to avoid this problem. 
Time required to dry resurfaced bathtub
If you're considering resurfacing your bathtub, you should be aware of the drying time required after the process. This process will cause toxic fumes, so you should ensure that the room is properly ventilated. You can rent a portable ventilation system for as little as $50 a day, or purchase a small confined space ventilator for $200. You should also consider purchasing a respirator mask for protection against the fumes and chemicals that are released during the process. 
A resurfaced bathtub may require a few days for the finish to fully harden. The process usually involves applying a primer to the bathtub's surface and allowing enough time for the primer to dry. Then, a sealing coat is applied to the tub. The resurfaced bathtub should be left to dry for two to four days. 
Cost of tub resurfacing
A bathtub resurfacing project can be less expensive than replacing the whole tub. However, if your tub has substantial damage, you may need to fix it before reglazing it. This will increase the cost of labor and materials. For example, a chip in the surface will cost approximately $25 to replace. 
The cost of bathtub resurfacing varies depending on the type of tub you have and the surface area that needs to be refinished. However, the price will be less than replacing a complete bathtub, which would cost up to $1,000. A professional tub refinishing process takes about two to five hours and usually costs around $400-600. 
DIY options
If you're looking for a cheap way to resurface a bathtub, there are several DIY options available. Refinishing the tub's surface is a relatively simple process that involves painting a durable coating. You can hire a professional refinishing company to complete the work, or do it yourself for an affordable cost. Either way, you'll need to be able to apply a tough coat of epoxy resin to the tub's surface. You can get a DIY kit that includes the epoxy resin and hardener, etching powder, latex gloves, steel wool, and a cleaner/thinner. The coating comes in white or in a color of your choice. 
When refinishing a bathtub yourself, you should adhere painter's tape to the walls and edges of the tub to prevent splashes. Also, if you have a freestanding tub, you should use a drop cloth to protect the base of the tub. Lastly, you should wait for the bathtub refinishing product to completely dry before caulking.