How Long Does Reglazing a Bathtub Actually Last?
If you are looking for a cosmetic upgrade for your bathtub, you may be wondering how long reglazing a bathtub actually last. It is a temporary fix that will need to be redone periodically. Like nail polish, it can be touched up again to maintain its appearance. 
(Looking for refinishing countertop services? Contact us today!)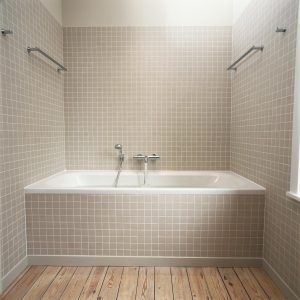 Cost of reglazing a bathtub
Reglazing a bathtub is one way to give your bathroom a fresh new look without replacing the entire tub. The process is fast and easy and can cost much less than buying a new tub. It can also save you money on labor costs. The average cost of reglazing a bathtub is under $1,000. However, this can vary depending on where you live and the service provider. 
The cost of reglazing a bathtub will depend on the size of the tub and the amount of work required. Larger tubs are more expensive to reglaze than small ones. You may also have to pay extra for refinishing a shower or a separate bathtub. In addition, DIY reglazing kits cost about $60 to $100. However, these are not as effective as professional reglazing, and you may end up with a less durable finish than what you originally had. 
A professional reglazed will charge between $200 and $600. Depending on the size of the job and the level of prep work, this project can take just a day. Typical bathtub reglazing projects can take up to a day to complete. 
The time it takes to reglaze a bathtub
Re-reglazing your bathtub can help restore the appearance of your old bathtub, but the procedure is not without risks. The material used to refinish your tub is a highly toxic product, and you may need to leave your home for a day or two during the process. You should also be sure to keep your bathtub clean every week to prevent moisture or unwanted agents like mold from ruining the new finish. 
You can choose between different types of refinishing materials. Each material has its own drying time. High-quality refinishing materials dry faster than lower-quality materials. For example, a high-quality polymer takes around 30 minutes to dry after each coat. In order for you to use your bathtub after the refinishing process, you should allow it to dry for at least 48 hours. 
Whether to reglaze a bathtub yourself or hire a professional
When you are considering whether to reglaze a bathtub yourself or call a professional, you must be aware of the risks involved. This process is hazardous, and people have even died from exposure to fumes. To avoid this, you should use protective gear, including a mask and an exhaust fan. Additionally, you should open nearby windows and stay elsewhere until the fumes have dissipated. 
Replacing a bathtub isn't an easy task, and can end up taking a long time. In some cases, you may have to cut a bathtub to fit through the door, or you may have to fix other issues before you can install a new bathtub. In addition, a new bathtub can cost over a thousand dollars, which doesn't include labor costs. In comparison, bathtub reglazing is a much cheaper alternative to a brand-new bathtub, and you may end up saving hundreds of dollars in the process. 
Before you start reglazing a bathtub, you should remove the old caulking and prepare the area. You should allow enough time to allow the new caulk to dry. You should also ensure that there is adequate ventilation, as fumes from the refinishing materials can be hazardous without proper ventilation. Also, be sure to keep the area around the tub dry, as this will make the entire process less risky. If you are not comfortable with doing the project yourself, you should call a professional for help.