Which is More Durable, Porcelain Or Ceramic Tile?
One of the most common questions people ask is "which is more durable, porcelain or ceramic tile?" The answer depends on the use of the tile. If it's going to be in a high-traffic area, it's more suited to porcelain. Porcelain is denser, harder and more resistant to scratches and stains, making it ideal for areas that experience heavy traffic. It is also more resistant to damage from abrasions, especially from furniture. Ceramic is softer and easier to clean, but is less durable than porcelain. 
(Searching in Google "Restore Marble Countertops"? Contact us today!)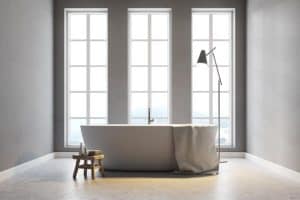 Porcelain is a type of stone made of a special clay mixture. Normally, a mixture of feldspar and kaolin is used. This makes it more dense than ordinary ceramic clay, and it is also very impervious to moisture. These qualities make it perfect for use in bathrooms, showers, or other wet areas. But it's not recommended for kitchens, stairwells or entries. 
Porcelain is more expensive than ceramic, but it has a number of benefits. Most of the new designs are a combination of textures and colors. They draw inspiration from exotic locales, fabrics, and even animal prints. In addition, the surface of some types of porcelain tiles can mimic the grains of wood, making it a great choice for a kitchen countertop. 
Porcelain is considered the most durable tile. Even when it is chipped, the chip is almost unnoticeable. A chip in ceramic tile will be visible, but the color of the tile remains throughout. Another difference is that porcelain tile is usually coated with a glaze. Depending on the tile, the glaze can add depth and a richness to the finish. 
The most important feature to consider when choosing between porcelain and ceramic tile is water resistance. While the latter can be cleaned easily and can handle light foot traffic, it may not be suitable for rooms that experience significant water infiltration. Also, it is not stable enough for outdoor use. That said, it is a good choice for bathrooms, showers, and bathtubs. However, it can be uncomfortable during cold weather. 
In addition to its durability, porcelain tile has many other advantages. For instance, it is easy to clean, requiring only a quick sweep or vacuum once or twice a week. There are some special cleaning products, though, and you should be careful not to scrub the tiles with abrasives. 
The other major benefit of using porcelain is that it can be decorated with a high-tech inkjet printer. You can have a design that covers the whole tile, or you can have a single glaze. And while it is usually not as easy to cut, it can be done with a simple tile cutter. 
However, porcelain is more expensive and brittle than ceramic. It's best for indoor applications, like floors and countertops. If you plan on using it outdoors, be sure to choose a manufacturer that has certifications. Many companies are members of the Tile Council of North America (TCNA). 
If you're looking for a tile that is more durable, you should try porcelain. However, it's important to remember that if you want your tile to stand up to the test of time, you should choose a professional installer.