Which Is Better – Ceramic Or Porcelain Tile?
Porcelain tile is very similar to ceramic tile, but there are two major differences. The first is that porcelain tiles are much more dense and more durable. A second is that they are less porous. While both are made with clay, they differ in their manufacturing process and in their properties. 
(Looking for reglazing tile? Contact us today!)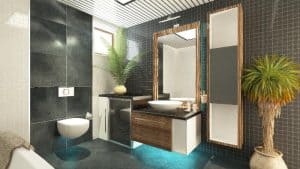 When choosing between ceramic and porcelain tiles, it is important to think about how you plan to use them. Ceramic is generally better suited for indoor applications, while porcelain is better for outdoor uses. Additionally, you should consider the level of traffic your floor will be exposed to. 
Both tiles are available in a wide variety of patterns and colors. However, porcelain is more durable, making it a better choice for high-traffic areas. It is also resistant to damage and stains. You can expect to get decades of service from your porcelain tile. In addition, it can be more durable than ceramic, which makes it ideal for commercial spaces. 
Porcelain is the most expensive of the two types of tile. On average, the cost is 60 percent more than that of ceramic. But if you're on a budget, ceramic might be a good option. Regardless, both are excellent options for the bathroom or kitchen. 
If you're looking for a warmer, more stylish look, you may prefer ceramic tile. However, you'll want to keep in mind that this type of tile is more likely to be damaged by water than porcelain. This means you will need to regularly clean your floor with a damp mop. You should also make sure to seal any grout lines to prevent mold from forming. 
Whether you choose porcelain or ceramic, you should have your floors professionally installed to ensure you receive a perfect finish. Many ceramic tile varieties come with textured surfaces, such as raised or rippled designs. These added textures add depth to your tile and can be used to add visual interest to your space. 
As with any type of flooring, both ceramic and porcelain require regular maintenance. If you plan to place your floor in a high-traffic area, you should make sure you get porcelain, as it is more resistant to liquids and scratches than ceramic. To clean the floor, you can use a simple floor cleaner. Another option is to simply mop the floor with a damp cloth on a regular basis. 
Both ceramic and porcelain are great for the bathroom, but it is important to choose the right tile for the right application. For instance, if you plan to install tile in your basement or outdoor space, porcelain is the best option. With the proper care, your porcelain tile will last a lifetime. And if you live in a cold climate, it's also a good idea to opt for ceramic tiles. 
The two types of tile can be difficult to tell apart, but they're both highly durable and easy to maintain. Ceramic is a less porous, less dense and more affordable option for your home