When to Use Your Bathtub After Reglazing?
Reglazing your bathtub is a great way to refresh an old fixture and add a fresh look. It can remove scratches, chips, stains, and more. With proper care, a reglazed bathtub can last for years. However, the finish of the tub will depend on how the finish was applied, what type of materials were used, and how you care for the new finish. 
(Searching in Google "bathtub resurfacing near me"? Contact us today!)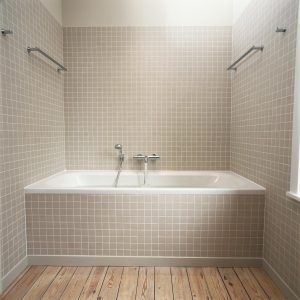 Do not leave anything on the reglazed surface during the first 48 hours
The first 48 hours after reglazing are crucial, as you do not want to disturb the new finish. This means that you should avoid standing in the tub, using anything that will get wet, and leaving anything on the surface. During this time, you should also avoid using "Spray-it-and-Leave-it" shower sprays because this could result in a build-up of water and discoloration. Also, make sure to read the label of any cleaners that you are using, as some can cause damage to the new finish. You should also avoid using liquid drain cleaners, as they may contain chemicals that can damage the finish. You should also avoid leaving any animals in the tub, as these could scratch the new finish. 
Once the reglazing process is complete, it is possible to refinish the bathtub. However, it is best to hire a professional bathtub refinisher to ensure quality results. If you do the job yourself, you can end up with crazing, peeling, or delamination. However, if you hire a professional, you can be assured that the job will be done perfectly the first time. 
Cost of bathtub reglazing
Bathtub reglazing is an affordable way to change the color or finish of your bathtub, without having to replace the entire tub. There are several companies that can perform the job for you, so it's important to find a company that is reputable and has experience with the type of tub you have. 
The cost to reglaze a bathtub will depend on the materials used and the size of your tub. A tub in good condition should cost less than $250, but one that is in need of major repairs will cost more than that. The cost of the materials and labor will increase with each additional chip or crack. 
Preparation for bathtub refinishing project
Before you start your bathtub refinishing project, you must prepare the surface. This includes removing any caulk or old finish. It also includes fixing any cracks. After you have prepared the surface, use primer and refinishing material. Make sure that these dry thoroughly before applying the next layers. Finally, apply a sealant coat. After this step is finished, wait 24 hours before running the water again to allow the coating to cure. 
If you are considering refinishing, you must first decide what kind of tub you have. The old ones are usually the best candidates for refinishing since they have a lot more character and quality than tubs made today. However, if the tub is old and in bad shape, refinishing is not always the best option. You may want to consider a replacement instead. 
Cleaning a reglazed bathtub
Cleaning a reglazed bathtub can be a breeze, especially if you use the right products. A liquid soap or body wash is an excellent option because it will rinse away easily, without leaving behind any residue. This will prevent erosion of the coating and moisture damage. You should be careful not to leave wet towels or other items in the tub, since these can cause mold growth. It's also important to avoid harsh chemicals and abrasive cleaners, as they can cause scratches and damage to the reglazed surface. 
Before you start cleaning a reglazed bathtub, you should first check its condition. If it's still sticky, the coating may not be properly cured. In this case, it may be necessary to get it reglazed.