When to Use the Bathtub After Reglazing?
Whether you are cleaning your tub after reglazing or before, you need to make sure you do it properly. This can help you avoid premature coat failure. You also need to make sure you clean the tub regularly to prevent moisture from deteriorating the finish. You can use a household steam cleaner with a scrubbing attachment. This will remove soap scum and gunk without abrasives. 
(Searching in Google "tile refinishing company"? Contact us today!)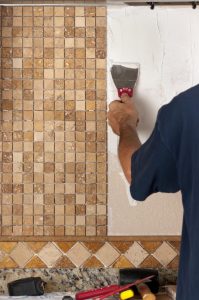 You can also use a microfiber cloth to scrub the tub. You should be careful not to scrub the tub too hard or use harsh chemicals. You should also avoid abrasives to avoid dulling the surface. If you are not sure about how to clean your tub, you can use a professional cleaning service. 
The amount of time it takes for your bathtub to dry after reglazing will depend on various factors, including the type of coating you used and the type of material you used for your tub. Some coatings can take as little as four hours to dry, while others can take up to seven days. If you are planning to use the bathtub after reglazing, you will need to wait at least 24 hours before you can use it. 
If you want to use the bathtub after reglazing, you should avoid using suction cups, plastic toys, or other items that can damage the surface of the tub. These items can soften the finish, and they can also scratch the surface. Also, you should avoid using tape on the reglazed surface. This can prevent dust from sticking to the surface. 
You should also use latex gloves to prevent any drips from the showerhead or tub. It is also important to keep the tub area well-ventilated. Proper ventilation will help the tub dry faster. This is especially important if you are sensitive to fumes. 
The drying time of your bathtub will also depend on the type of refinishing material you used. If you used a softer material, you will not have to scrub your tub. You can also use a soft nylon-bristle brush to scrub the surface. 
When you use the bathtub after reglazing, you should not apply any caulk to the newly reglazed surface. This is because the caulk will not adhere properly. You can also damage the surface of the tub if you use a suction cup on your bathmat. The best way to prevent this is to use a non-slip bath mat without a suction cup. You should also hang the bathmat to dry. 
You should also keep in mind that resurfacing can be an effective cosmetic fix for your tub. However, it does not fix structural cracks. If you have a tub that is severely rusted, you should consider replacing it. This can be a more permanent solution to a rusted tub, but it is not guaranteed. Unless you have the time and money to replace your tub, it is often better to reglaze it. 
When you use the bathtub after reglazing, it is important to follow the manufacturer's instructions to avoid any problems. This can also help extend the life of your reglazed tub. You should use mild soap and water to clean the tub, and you should avoid scrubbing too hard. You should also make sure to rinse thoroughly and dry the tub.