What Type of Flooring Can You Put Over Ceramic Tile?
Changing your flooring is not an easy task, especially when it comes to ceramic tile. However, you have many options that you can consider to get a new look and feel for your home. It's important to take into account the pros and cons of each type of flooring before making a decision. 
(Searching in Google "tub resurfacing"? Contact us today!)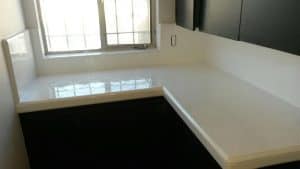 Firstly, you need to consider the type of flooring that is most compatible with ceramic tile. For example, installing a vinyl plank over ceramic tile can offer a similar look and feel. Another option is installing laminate flooring. Laminate is an inexpensive, fast and easy way to change your flooring. This type of flooring comes in a variety of styles and colors. It can also mimic the look of real wood. Laminate is usually between seven and twelve millimeters thick. If you choose a laminate that is thicker, you will have a more solid feel and less chance of bending. Laminate also comes with a padded underlayment to smooth out the contours of ceramic tiles. 
Another option is installing carpet over ceramic tile. Carpet can be easily installed over ceramic tile, but it can also add height. In addition, carpet provides more texture and soundproofing. However, installing carpet over ceramic tile may require drilling a hole in the tile, or even tack striping the carpet to the ceramic. If you install carpet, it may also require an epoxy coating to cover the ceramic tile. 
Installing hardwood flooring over ceramic tile can be an option, but it's not always easy. You'll need to sand down the floor first to level it out. You'll also need to make sure that the subfloor is completely flat. You'll need to use a special tile grinder to remove the old ceramic tiles. In addition, you'll need to sand down the new tiles before installation. 
In addition, if the floor is particularly high, it may be difficult to install a new floor over it. If the floor is uneven, you'll need to fill it in with thin set mortar. You can also replace a damaged tile with a new tile of the same size. However, you should consider the cost of replacing the ceramic tile before installing new flooring over it. 
Installing cork flooring over ceramic tile can be a good option for bathrooms or kitchens. Cork is a natural water-resistant material. This means it's easy to clean, and will not absorb water or become soggy. Cork flooring also offers the benefit of a natural aesthetic. It's also ideal for rooms that receive a lot of spills. However, it's not as visually appealing as other flooring options. 
Installing laminate over ceramic tile is a great option, and can be very affordable. Laminate flooring is also easy to install. Laminate is available in a variety of styles, and it can mimic the look and feel of real wood. Laminate doesn't require adhesive, and it's fast and easy to install. However, installing laminate over ceramic tile can be more difficult than you may think.