What is the Difference Between Reglazing and Refinishing Bathtubs?
When you're choosing between reglazing and refinishing your bathtub, there are a few factors you should consider before making a decision. These include cost, time, durability, and environmental impact. You'll also want to consider whether reglazing will be the best choice for your situation. 
(To learn more about our miracle method bathtub refinishing process or to request an estimate, schedule an appointment with us today! Click here: www.fgtubandtile.com)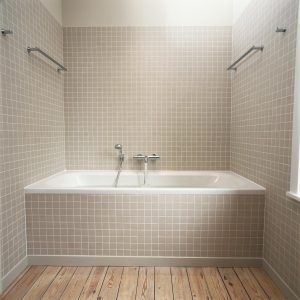 Time
There are two major options for renovating a bathtub: reglazing and refinishing. The first is relatively straightforward and takes only a day to complete. The second takes up to two months and involves measuring and molding an acrylic tub liner to fit the tub perfectly. If your tub has seen better days, this option is an excellent alternative. However, if you'd rather keep its original finish, you may want to consider reglazing. 
Reglazing involves the application of a professional coating. While reglazing is generally the last step in restoring a bathtub, it involves different steps. Before reglazing, the surface of the tub must be thoroughly sanded, cleaned, and buffed. It then receives a layer of a protective glaze coating to serve as the final seal and finish. 
Durability
The durability of reglazing and refinishing a bathtub depends on a few factors. For example, the quality of the refinishing agent and workmanship can greatly affect the durability of the finish. A professionally done job will have a longer life span and will often include a warranty. Some refinishing companies will provide guarantees that range from five to ten years. Some refinishing companies will even use a permanent coating that is guaranteed to last for 20 years. 
Usually, reglazing a bathtub costs between $500 and $1,200. To avoid damaging the new finish, you can apply a urethane polish every six months. The process of refinishing a bathtub requires professional knowledge and expertise. The process is time-consuming and can also damage the bathtub. 
Environmental impact
While reglazing and refinishing bathtubs is a great way to fix cosmetic issues, it can also lead to increased environmental impact. Some refinishing chemicals can emit harmful fumes while they are drying. Therefore, bathtub reglazing should be done on a ventilated area, if possible. This way, air circulation can help the bathtub dry quickly and the air in the home remains safe. 
Another advantage of reglazing and refinishing your bathtub is that it can save landfill space and reduce solid waste. It also allows you to maintain the beauty and style of an existing bathtub, and it also reduces the number of new materials that need to be manufactured.