What is the Difference Between Reglazing and Refinishing a Bathtub?
If you have a bathtub that is in need of an upgrade, but you are unsure what the best choice is, you may want to consider a bathtub refinishing or reglazing process. These methods are designed to make a tub look new again, while at the same time repairing it. Whether you have an old antique model or an otherwise drab modern model, a professional reglazing or resurfacing job is a great way to get your bathroom back in shape. 
(Looking for bathroom countertops with sink? Contact us today!)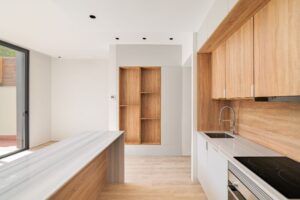 The refinishing process is a quick and simple process that uses a specially formulated two-step cleaner to remove mineral deposits, soap scum, and body oils. This cleaning solution is then followed by a proprietary bonding agent that creates a solid bond between the old and new finish. Using a similar process, a technician applies a durable acrylic coating that produces a beautiful, glossy, and uniform surface. 
A resurfacing method is a much less expensive alternative to replacing the entire bathtub. In addition to creating a smooth, uniform surface, a resurfacing process also gives you the chance to change the color or skirt of your tub. Also, resurfacing can help you to add slip resistance to your tub. 
However, even if you opt for resurfacing, you still need to be aware of the dangers. Refinishing materials are hazardous, and the whole process can take up to 24 hours. During the process, your bathroom will be exposed to dangerous fumes, which can cause a lot of problems if you aren't careful. 
While this process can be done at home, a professional is the best option. With a professional refinishing company, the process is streamlined, resulting in a quality finish. Additionally, a well-planned ventilation system is in place to ensure the safety of you and your family. 
The main reason why you should go with a professional resurfacing is because it is more likely to last. Resurfacing is usually done to fix minor imperfections in your tub. Those imperfections can range from scratches to stains to mold. To protect your tub from damage, you can use a liner, which is a replica of your existing tub made of acrylic. You can choose a variety of colors, skirt styles, and designs. 
Even though it is a little more costly than a DIY project, a professional resurfacing job is more likely to last. You can expect your resurfaced tub to last up to a decade or more. As long as you clean your tub weekly to prevent moisture from affecting the new finish, you should be set for a long time. 
The Miracle Method is a good example of the refinishing process. The process is cost-effective and gives you an extremely silky-smooth finish that feels like it was originally part of your original bathtub. It even has a patent-pending proprietary bonding agent that is the only one of its kind. 
Fortunately, there are other options to choose from if you decide that a resurfacing or reglazing is right for your tub. For instance, you might consider installing a semi-permanent mat. But, they aren't as durable as a resurfacing or reglazing system, and they don't have the same warranty.