What Is the Best Countertop for Your Money?
There are many types of countertops, and the best one for your home depends on your budget, needs, and style. Your countertop will be a work surface, so it needs to be durable enough to hold up under your daily use. 
(Searching in Google "FG Bathtub Installer"? Contact us today!)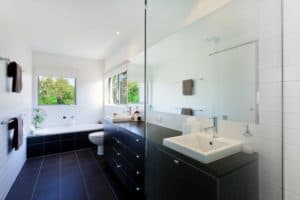 The most common material for kitchen counters is granite. This natural stone is available in a variety of colors and designs. It is also heat and stain resistant, and is a solid option for those who are looking for durability. 
Other popular options include quartz and slate. These materials are also durable, scratch resistant, and heat resistant. However, they may not be as stylish as other natural stones. 
Another type of countertop is made from recycled glass. Although these counters are very attractive, they are not as easy to clean as granite or marble. 
If you're on a tight budget, you can save a lot of money by going with tile. Tiles are available in a wide variety of colors and shapes, and are heat and stain resistant. They are not as expensive as a custom-cut slab of granite. 
Marble is also an option, although you'll need to keep in mind that it isn't always the most affordable. Marble is also not as stain-resistant as other natural stones, and can easily get permanent stains. 
Another choice is soapstone, a low-maintenance natural stone. Its white and gray tones are ideal for a French country kitchen. Soapstone is a bit more expensive than other natural stones, but it is a great choice for homeowners who want a rustic look.