What is the Best Company for Refinishing tiles?
The best refinishing company for you depends on the type of surface being refinished, how much use it is going to receive, and how you will want it to look after the refinishing process is complete. A refinishing company that is highly experienced in the tile painting or bathroom tile reglazing process will be able to determine what kind of paint or coating will work best on your specific surface. 
(Looking for best cleaner for countertops? Contact us today!)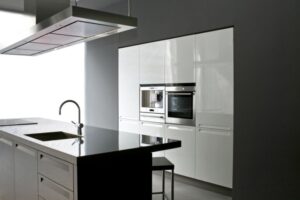 Refinishing bathtubs and ceramic tiles is one of the fastest and most cost-effective ways to update your tub or bath and give it a new, updated look. It's also a great way to make your bathroom safer. 
You can refinish showers, tub surrounds, tile walls, countertops, and vanities with a high-tech, non-porous coating that is waterproof. This makes it easy to clean and helps prevent stains from developing over time. 
Miracle Method has a wide variety of colors and textures that will give your bathtub, tub surround, or tile walls an amazing new look. Whether you choose our multi-color stone finish, Natural Accents, or any other of our options, you'll have a surface that looks and feels like it was just installed. 
Our refinishing process involves specialized equipment, bonding agents, primers, and clear finishes that help create the durable, long-lasting, beautiful surfaces we are known for. This is not a simple task and it's important to understand the difference between painting your ceramic tile and refinishing it before you decide on any one company over the others. 
The process of refinishing tile is a labor-intensive job that involves a lot of prep, sanding, and re-sanding. It may take up to 30 hours to do a single area of your bathroom. 
It takes a good refinisher to ensure the job is done right and that your refinished bathroom tile will look like it was just installed. A good refinishing company will work with you to develop a custom refinishing plan for your bathroom or kitchen. 
Refinishing tile is an affordable, beautiful, and durable alternative to replacement. The refinishing process can save you up to 50% or more over the cost of replacing the tile. 
Unlike traditional enamel or epoxy paints that are not formulated for refinishing, our Miracle Method refinishing system has a high-tech bonding and sealing process that is designed to be both durable and aesthetically pleasing. Our refinishing products can last as long as 25 years with proper care and maintenance. 
When you're ready to refinish your ceramic tile, give us a call or contact our office for a free estimate! Our technicians are trained and certified to provide you with a high-quality refinishing job.