What is Reglazing a Bathtub?
If you want to redo your bathroom, one of the options you have is to reglaze your bathtub. Regardless of your reason, there are some pros and cons to reglazing a bathtub. You should know that this project can be time-consuming and will require patience. Moreover, you should know that the results you get will probably not be as breathtaking as the ones you can expect from a professional. This is because the reglazing agents included in DIY kits are not of professional grade. 
(Looking for a resurfacing bathtub service? Contact us today!)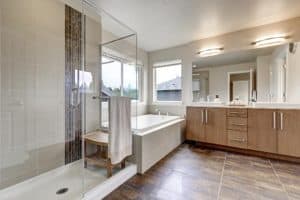 Cost
The cost of reglazing a bathtub depends on the amount of prep work involved. Some tubs can be reglazed with a standard acrylic liner, while others may require a thicker layer and a longer sanding process. In either case, the cost of reglazing a bathtub can range from $200 to $500. 
The average cost of reglazing a bathtub is $325 to $550, but the price can be higher or lower depending on the state of the tub. A bathtub with significant damage will require repair before reglazing, which increases the labor and materials cost. In addition to the labor and materials, you may need to get your tub repaired to match the existing color. A single chip in a bathtub can cost $25 or more to repair. 
Time
If you've been thinking about reglazing your bathtub, you have come to the right place. It's a simple, cost-effective way to update the look of your bathtub. It also saves you time, since you don't have to remove the tile and patch the floor. Whether you do it yourself or call a professional, reglazing your bathtub is a quick fix that can have your home looking brand-new in a matter of hours. Not to mention, you'll be able to save the tub and avoid adding extra waste to a landfill. 
Once the reglazing process is complete, the tub will be ready to use within 48 to 72 hours. However, some refinishing companies use faster-curing materials, which are ready for use after just 24 hours. 
Benefits
The process of reglazing a bathtub involves removing the original surface and applying a new layer of glaze. This process can mimic the look and feel of the original porcelain finish. However, the process can be time-consuming and will require several trips. In addition, the tub must be in good shape to undergo this process. 
By reglazing, you can restore the luster of your bathtub, removing stains and filling in chips. It will also help prolong its lifespan by up to 10 years. Another benefit of reglazing is that it's much cheaper than replacing the tub. You'll save money by not having to shell out for the initial purchase of the tub, as well as the plumbing costs. 
Preparation
Before reglazing a bathtub, the surface must be clean and dry. This means removing any soap scum, silicone materials, or oils from the surface. This will ensure that the reglazing materials adhere to the tub properly. Pay particular attention to the area around the drain, since this is a frequent source of failure. 
If your tub is made of enamel or porcelain, you will need to strip the existing coating completely. This process will take at least one to 1.5 hours, and it requires special safety gear and ventilation. You may need to purchase a chemical stripper to remove the old coating. You will also need to sand the tub completely.