What Is Reglazing A Sink?
If you've been wondering what is reglazing a sink, you've come to the right place. There are many different processes and materials available to help you achieve a new look for your sink. Depending on the sink material, the process can cost anywhere from $100 to $200. 
(For FG bathtub refinishing services, contact us today!)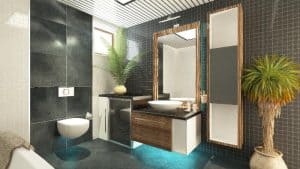 Cost of reglazing a sink
Reglazing a sink is an affordable way to update your sink. It costs less than replacing it, and you don't have to worry about dealing with contractors or disposal fees. The process can remove stubborn stains and cracks and will save you money on plumbing costs. However, you will have to spend some time prepping the sink before reglazing it. The process will take several hours to complete, including drying time. 
There are many tips to help you with the process. Preparation is key to the success of the project, so make sure you protect surfaces that you do not want to touch. If you are working on a kitchen sink, you may want to tape down plastic to the backsplash or the surrounding surfaces. You should also clean and dry the sink thoroughly before starting the reglazing process. 
Stainless steel sinks cost $300 to $450
If your stainless steel sink starts to show signs of rust or discoloration, it's time to have it professionally re-reglazed. This process can cost $300 to $450 and involves sanding the surface down and applying a new coat of enamel paint. However, you should be aware that even if the paint job looks great, it will still show signs of wear and tear over time. Luckily, there are ways to prevent this from happening. 
First, you should consider the gauge of the steel sink. A sink's thickness can affect its overall look and durability. The thicker the steel, the less likely it is to dent and discolor over time. A good rule of thumb is to choose a sink with a gauge of 18 or higher. For smaller, less frequently used sinks, you can go with a 14 to 16-gauge sink. 
Granite sinks cost $210 to $520
Whether your sink is made of granite, marble, or porcelain, refinishing it yourself can save you hundreds of dollars. This process involves polishing the surface to remove scratches and recoating it with a protective coating. The cost of reglazing a granite sink varies, depending on the extent of the damage and the style of the sink. Generally, a larger sink style will cost more to refinish than a smaller one. 
Sinks that are under 30 inches in diameter can cost $250 to $300 to refinish. Smaller sinks are cheaper to refinish, requiring less surface area. If the sink is over 36 inches in diameter, however, the cost can rise to up to $400. 
Ceramic sinks cost $100 to $150
If you're tired of the look of your old ceramic sink, you can save money by reglazing it. This process will make your sink look new again. It is less costly than buying a new one and can be completed in a few hours. It can also prolong the life of your sink, which is especially beneficial if you live in an older home. 
Depending on the material of your sink, you may have to spend $100 to $150 to get it to look brand-new. The amount of money depends on the type and brand of the sink. There are a variety of different materials available for sinks, including stainless steel, porcelain, and cast iron. Sinks can also be made of soapstone or hammered copper.