Reglazing a Kitchen Sink
If you're tired of your old, faded, and chipped kitchen sink, you may want to consider reglazing it. This procedure will give the sink a new, shiny finish, and save you a lot of money. You can find do-it-yourself reglazing kits at most hardware stores, but these won't give you the same finish quality as a professional service. Besides, DIY methods take much longer to set, and there's a higher risk of debris getting into the coating.
(Searching in Google "refinishing tile floors ideas"? Contact us today!)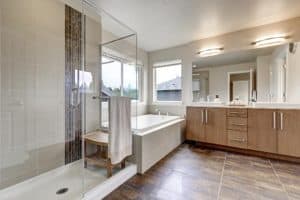 Cost
Reglazing your kitchen sink can save you money. Replacing the sink can be expensive and the process involves cleaning the hardware, making any chip repairs, and applying a durable material. This procedure will restore the original color and appearance of the sink and minimize the amount of damage caused by stains. Typically, reglazing requires only a few hours of prep work, and another few hours for the coating to cure and set. 
Benefits
If you are looking for a quick way to refresh the look of your kitchen sink, you should consider reglazing it. It is a cost-effective solution that can bring your sink back to life and make it easier to keep clean. Additionally, reglazing can also remove rust stains. 
Steps
Reglazing a kitchen sink requires some preparation before starting. The sink must be cleaned and degreased. Use a short-nap roller to prevent streaks. You may also want to use a spray-on primer to prevent the sink from becoming streaked. 
Cost Comparison
Reglazing your sink is an excellent way to extend the life of your sink and protect its integrity. Before you spend money on a resurfacing job, be sure to compare costs. There are several factors that you should consider when evaluating the cost of sink reglazing. 
Cleaning a kitchen sink before reglazing
To prepare a cast iron sink for reglazing, it is crucial to thoroughly clean it. This includes removing all oils, soap scum, and silicone materials. This is necessary to ensure the new enamel will adhere properly. When cleaning the sink, pay special attention to the area around the drain. This area is prone to failure. 
Precautions
If you are planning on reglazing your kitchen sink, you must take certain precautions. For starters, you must thoroughly clean the sink before reglazing it. The cleaning supplies that you need to use depend on the type of material that your sink is made of. You may want to use a silicone digester to remove any excess caulk and use an acid paste to get rid of any other materials that are sticking to your sink.