Ceramic Or Porcelain Tile – Which Is Better?
Porcelain and ceramic tiles are two similar materials, but there are some important differences. In particular, porcelain tiles are much more durable than their ceramic counterparts. This makes them a good choice for commercial and residential environments. It is also much easier to install than the latter. However, both types of tile can be found in a wide variety of styles and colors. While the decision between which type of tile is right for you is a personal one, a little research can help make the decision simpler. 
(Searching in Google "Countertop Refinishers"? Contact us today!)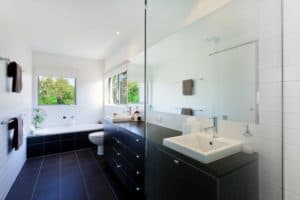 Ceramic and porcelain are both made from clay. The major difference between the two is the porosity of the material. For example, porcelain is slightly harder than ceramic, which means it absorbs less moisture. On the other hand, ceramic is softer and is more likely to scratch. Depending on the type of clay used, this may mean that a porcelain tile may last longer. 
Ceramic is a cheaper option than porcelain. This makes it a good option for countertops and kitchen floors. Nevertheless, if you are looking for a more durable material, consider porcelain. Aside from its waterproof qualities, it can withstand more wear and tear. 
The other big advantage of porcelain is its ability to stand up to high-traffic areas. Porcelain tile is very hard, meaning that it will stand up better to heavy furniture and foot traffic. You will also find it more resistant to scratches and gouges. 
As a result, porcelain is less likely to crack when installed properly. Typically, porcelain is embedded in a thinset mortar. To ensure a professional finish, it is best to have it installed by a professional. 
Both types of tiles are durable, but porcelain is the better choice for commercial and residential use. Even though it is a bit pricier, it is well worth the extra money. 
In addition to being more resilient, porcelain is easy to clean. Simply sweep and vacuum it once or twice a week to maintain the floor's cleanliness. Additionally, you can use a damp mop to keep the floor disinfected. Avoid using abrasive scrubbers, such as ammonia-based cleaning products, as these may damage the surface. 
Porcelain is a good choice for outdoor locations in mild climates, but it is not recommended in areas with lots of humidity or rain. Similarly, it is not suitable for use on outdoor patios. 
Ultimately, it comes down to personal taste and whether or not you are willing to spend the extra money. For instance, ceramic tile can be very budget-friendly, while a more expensive and durable porcelain option is ideal for a bathroom or kitchen floor. When it comes to choosing the tile for your home, it is important to consider the room's location, the room's condition, and the types of finishes and designs available. Whether you choose a glazed or unglazed porcelain, you can be sure you'll get a durable, aesthetically pleasing product. 
Finally, it is a good idea to invest in a snap tile cutter. Although it is not as durable as a wet saw, it is easier to cut and can save you a lot of headaches in the long run.