What is Best Bathtub Refinishing Process?
There are a few different ways to refinish your bathtub. Some methods involve acid etching, painting, or applying a primer. Others require getting a new bath liner. Which one is right for you? Read on to learn more. Then, make an informed decision by hiring a professional service. 
(Looking for Reglazing Shower Walls services? Contact us today!)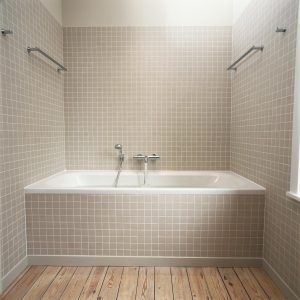 Painting
Painting a bathtub is not a difficult task. However, it does require some preparation and time. First, you must clean the tub thoroughly. This involves removing any dirt or caulk. Once the tub is clean, you must apply several coats of paint to make the tub look like new. If you are unsure about the steps involved, you can get some tips from addicted2decorating. 
Applying primer
Before applying any coating, you should first apply primer. This will help the glazer adhere to the surface of the bathtub. You should use a foam brush or roller to apply the primer to the bathtub. Once the primer has dried completely, you can proceed to apply the paint. It takes about two to four days for the paint to dry completely. 
Getting a bath liner
If your bathtub is peeling and has discolored spots, it may be time to get a bath liner. These liners will help you protect the tub's finish and make it look like new. A professional installer will know where to look for problems, and they can also advise you on the proper course of action. 
Ventilating the bathroom before refinishing
It is essential to ensure proper ventilation in your bathroom before bathtub refinishing work begins. While most DIY refinishing kits do not contain strong stripping agents, it is still vital to open up windows and use an exhaust fan. It is also a good idea to set up an additional fan to exhaust any chemical vapors that may be present. This can help ensure that the bathroom is odor-free, and the finished product will look brand new. 
Using acrylic polymer liners
If you are thinking about refinishing your bathtub, you might want to consider using an acrylic polymer liner instead of a traditional porcelain one. These liners can help you achieve a similar look, but without the need to replace your bathtub. However, this process will require a lot of time and money, and it may cause damage to your walls and flooring. In addition, it may be difficult to get a perfect fit if there are tiny cracks or gaps in your liner.