What Is A Ceramic Tile?
A ceramic tile is a type of flooring material that's made from clay mixed with sand, minerals, and other natural elements. It's a durable, low-maintenance, and affordable alternative to other types of flooring, such as wood or carpet. 
(Looking for a cleaner for bathtub reglazing? Contact us today!)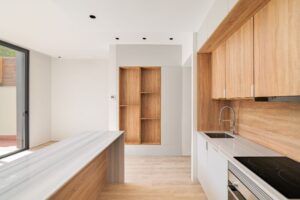 These types of tiles are made in a variety of colors, patterns, and sizes. They're also easy to clean, making them ideal for any space in your home. 
What Are the Different Types of Ceramic Tile?
There are three main types of ceramic tiles – glazed, unglazed, and wall tile. Each type has its own unique benefits and disadvantages, so it's important to choose the right one for your needs. 
Glazed Tiles:
Glazed ceramic tiles are a popular option for homeowners looking to add an elegant, polished look to their floors and walls. They're often available in both matte and glossy finishes, giving you plenty of options for your design. 
They can be used indoors and outdoors, above or below grade level, and can be layered with a protective coating to reduce the chance of scratches or other damage. They are also resistant to moisture, heat, and frost. 
The glaze is usually a glassy substance that's mixed with pigments to give them color and surface characteristics. It's then fired in a kiln at very high temperatures to permanently fuse it to the tile's surface. 
Porcelain Tile:
Porcelain tile is made from a different type of clay than ceramic tile. It's made using a special process that requires longer, higher temperatures than a standard ceramic tile. 
It's more dense and resistant to stains and scratches than ceramic tile, so it's a good choice for bathrooms and other areas of the home with heavy traffic. It's also a popular option for commercial spaces due to its durability and strength. 
These tiles are also a great option for people who suffer from severe allergies because they don't harbor dust, dirt, or other allergens like other types of flooring. They're also a great choice for people who live in an area with high sanitary standards because they can easily be cleaned and don't have any potential mold, mildew, or other bacteria growing on them. 
Ceramic Tile:
The most common type of ceramic tile is a solid color, although there are many more styles to choose from. These tiles are generally cheaper than porcelain tiles, so they're a great choice for people on a budget who still want to have beautiful floors in their homes. 
They're also easier to cut than porcelain tiles, which is great for people who enjoy DIY projects. They're also more flexible, which is a plus for people who want to create an intricate and eye-catching design in areas such as backsplashes. 
There are also some specialty ceramic tile types that can be used in outdoor applications. These include vitrified and impervious tile, both of which are able to resist frost, water, and other harsh conditions.