What Does Bathtub Reglazing Mean?
Before reglazing your bathtub, you should know the advantages and disadvantages of the process. In this article, you will learn about the time and cost involved, as well as some of the problems common with reglazing. You will also learn about the process and how long it takes. After reading this article, you will be better equipped to decide whether reglazing is right for your home. 
(Looking for ceramic tile flooring? Contact us today!)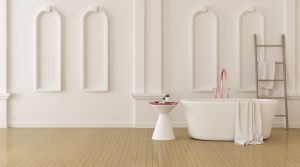 Disadvantages of bathtub reglazing
Bathtub reglazing can be an effective way to fix minor flaws on bathtubs. It can also improve the look of old tubs. However, you should remember that reglazing is usually just a cosmetic fix. It will eventually need to be redone. Also, the reglazed tub will not last forever. 
Another disadvantage of bathtub reglazing is that you have to stay away from home for at least two to four days during the reglazing process. You will need to ventilate the bathroom well during the process and you should keep the tub in a cool place. Also, you'll need to have a good bathroom exhaust fan installed in the room where the bathtub is located. If you don't want to spend so much time on bathtub reglazing, you may want to consider purchasing a new tub. 
Cost of bathtub reglazing
The cost of bathtub reglazing depends on several factors, including the size of the tub, the type of materials used, and the labor required to complete the project. A larger tub will cost more than a smaller one. The cost of reglazing a bathtub can also be higher if you're looking to refinish your bathtub along with the shower. The good news is that you can save money on the process by doing it yourself! Many DIY kits for bathtub reglazing are available and can cost anywhere from $60-$100. However, be careful because many of these kits contain chemicals that can be hazardous, especially if you're not familiar with them. Moreover, the results may not be as durable as those produced by professionals. 
The cost of bathtub reglazing is less than that of replacing the tub. Besides the cost of replacing the bathtub, you'll also have to pay for the cost of removing and installing the old bathtub. In addition, the process may disturb your home. 
Time it takes to reglaze a tub
The time it takes to reglaze a bathtub can vary depending on the method used. This process generally involves applying a primer and allowing it to dry thoroughly. The glazing is applied after the primer has completely dried and the tub is then sealed with a topcoat. It may take up to 48 hours for the final coat to set before the bathtub is usable again. 
Though bathtub reglazing is an effective option to restore a bathtub, it is usually only a temporary solution. It is simply a cosmetic update and will require touching up again at some point in the future. 
Common problems with bathtub reglazing
Reglazing your bathtub is an excellent way to add a fresh, new look to your bathroom. It can also be much cheaper than remodeling or replacing it. However, you should be aware of some common problems that can occur during the process. These include bubbling, which happens when air is trapped between two layers of coating. This can be caused by a few factors, including improper mixing and application techniques. You should also look out for sticky residue after reglazing. If you notice this, it is a sign that the coating didn't cure properly. 
Poor installation can also cause bathtub reglazing problems. The paint may peel or bubble, and the surface of the tub may become scratched. Another common problem is mold growth, which can be harmful to your health. The mold can break the porcelain, releasing harmful spores into the air. A bathtub reglazing specialist can correct this problem by applying a new layer of enamel to the surface of the bathtub. This helps to prevent future mold from forming on the surface of the tub.