What Are Bathroom Countertops Made Of?
There are many different materials for bathroom countertops. You can choose between concrete, quartzite, and granite, or you can use butcher block. These materials are inexpensive and very durable. In addition to being waterproof, many of them are also resistant to bacterial growth. They can also be installed yourself, which makes them a great DIY option. The only drawbacks are that they can chip and crack and have a tendency to develop grout lines, which can ruin the aesthetic beauty. 
(Looking for services in laminate bathroom countertops? Contact us today!)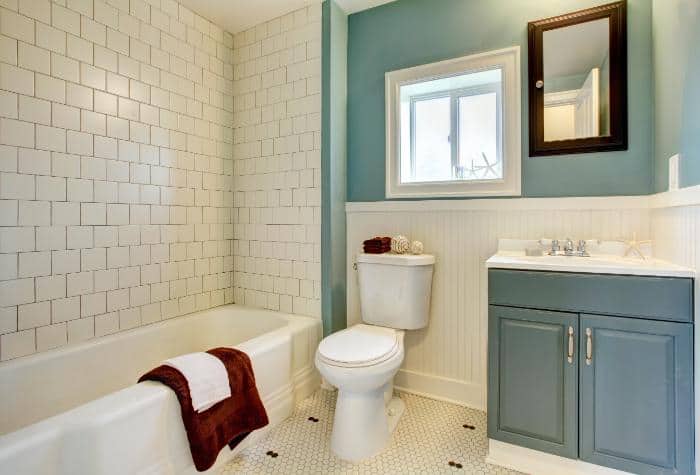 Quartzite
Quartzite is an ideal choice for bathroom countertops. It is naturally heat-resistant, durable, and resistant to etching, chipping, and scratches. It also requires little maintenance, making it an ideal choice for busy rooms in the home. 
Granite
Granite is an excellent material for bathroom countertops. It is extremely durable and does not scratch easily. Even sharp objects will not damage it. This material is quarried in different countries and has many different design options. 
Concrete
Concrete is an increasingly popular material used in home remodeling, including bathroom countertops. Not only is it a durable surface, but it is also highly customizable. Concrete countertops can be pre-cast into molds to create the exact design and color that you want. Moreover, these countertops require little maintenance and can be easily cleaned. Additionally, concrete countertops can be a great addition to your home, as they can add a unique look. 
Butcher block
If you'd like to install butcher block bathroom countertops in your bathroom, there are a few tips you should follow. First, you should sand the countertop down to a uniform thickness. Then, you should apply a durable sealant like oil-based spar urethane. Make sure you apply it with a soft, lint-free cloth, as brushes and rollers will saturate the wood too much and result in bubbling. You should also wear gloves to protect your hands from stains. 
Reclaimed wood
Reclaimed wood has several advantages over new wood, including its moisture resistance and longevity. If you're planning on installing a bathroom countertop, you should consider purchasing reclaimed wood. Old-growth pine or teak are both great choices for bathrooms. These woods are typically less treated, so they will be less susceptible to moisture.