Reglazing Your Bathtub – How Long Does it Last?
If your bathtub is in need of a little TLC, you can opt for reglazing. This process is fairly inexpensive and is a great way to bring back the luster of an old fixture. In addition to repairing any dents and scratches, a professional can restore the finish of your tub to a like-new state. However, there are a few things you should know before getting started. 
(Looking for resurfacing cultured bathtubs? Contact us today!)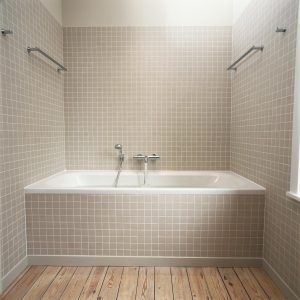 For starters, you don't want to clean your tub before the paint is dry. While you may think it's necessary to remove built-up grime, the new coat on your bathtub will not adhere to your tub if it is dirty. The best approach is to clean your tub a few times a month to prevent moisture from deteriorating the finish. 
You'll also want to choose the right material for the job. A do-it-yourself bathtub reglazing kit is usually made of a number of paints and epoxies. While these products are not as strong as professional materials, they should be good enough to give you the results you're looking for. 
As with any type of home improvement, you'll want to choose the company you're working with wisely. Choosing a reputable company will help you get the most out of your money, and it will increase the longevity of your tub. Some reputable companies will even offer warranties, ranging from three to five years. 
Although there are many bathtub cleaning and repair solutions available on the market, choosing a reputable company to handle your project is always a good idea. These professionals have an established track record, and they can provide you with the information you need to ensure the highest quality finish. 
There are a number of different types of coatings that can be used on your tub, so make sure you understand the differences before you decide. While some coatings will dry in less than 24 hours, others take longer, depending on the type of glaze you are applying. 
Depending on your budget, you can opt for a professional or you can do it yourself. Refinishing your own tub can save you a lot of money, and it's a great way to keep the integrity of your bathroom fixtures intact. With the proper preparation and care, a reglazed tub can last for years to come. 
Using a non-abrasive cleaner is the best route to go when it comes to restoring your bath. Aside from removing hard-to-clean stains, using this product will also help protect your reglazed coating. It's important to remember that using abrasive cleaners can lead to the abrasive mash-up of the reglazed coat, resulting in premature failure. 
Lastly, you'll need to choose the right ventilation system for your room. Proper ventilation helps the drying process. Avoid using fans to blow debris onto the wet surface. Make sure you use a mask to prevent splatters from hitting you in the face. 
Other items to consider include whether you should buy a do-it-yourself or professional kit. Professional kits are usually more durable, while do-it-yourself kits can be a bit cheaper.