Granite Or Marble Countertops – Which is Better?
When it comes to countertops, you are faced with two main choices. These are granite and marble. Both are attractive materials and come in a variety of colors and styles. However, the choice of which to use will depend on your individual tastes and budget. It's also worth doing a bit of research before you purchase. 
(Searching in Google "Ceramic tiles San Diego"? Contact us today!)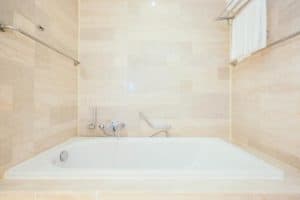 One of the main benefits of both stones is their durability. Granite, for example, can handle heat up to 1200 degrees Fahrenheit. It is also a relatively scratch-resistant material. This means it will be less likely to scratch your kitchen countertops than your marble countertops. You will need to consider how much wear and tear your granite countertop is likely to experience when you choose which type of stone to go with. 
The fact of the matter is that granite and marble are both beautiful. They both lend an air of sophistication to your home. Whether you are looking for a countertop for your kitchen or bathroom, or a tub deck to pamper yourself, both are good choices. While you should be careful of stains on the surface of your granite counter, the material itself will not discolor if it is left in a cool place. You can expect your granite to last decades or more. 
You should always make sure to seal your marble and granite countertops properly. These materials are prone to staining, so you should consider using a neutral pH cleaning solution. If you don't, the finish on your marble or granite may dull. Your countertop may also need to be resealed on a regular basis. You should also avoid placing hot pans directly on your countertop as this can damage it. 
The best part about both of these types of materials is that they can be used to create a sleek and elegant look. The only caveat is that they can be quite expensive. The cost of marble or granite depends on several factors. The size and shape of the slab, the quality of the material and the complexity of the job will determine the price. If you have a large area to cover, you should take advantage of the services of a professional to get the job done right. 
The best way to compare granite and marble is to look at the various advantages and disadvantages of each. The most obvious difference is that granite is much heavier and harder than its counterpart, while marble is more porous. This can cause it to stain more easily and require more maintenance. For these reasons, granite is the better choice. 
Another major difference is the way the material is quarried. Unlike marble, which is mined from the ground, granite is a product of magma deep within the earth. After this process has been completed, it is cut into larger slabs. The slabs are then polished to achieve a glossy finish. 
The top of the pyramid is the stone that shows the most promise. It is the hardest of all natural stones and contains the largest variety of natural colors and patterns. This makes it a perfect fit for a kitchen or bathroom.