How To Tell The Difference Between Ceramics And Porcelain Tiles?
Whether you're looking for tile flooring, backsplashes, countertops, or wall surfaces, the type of tile you choose has an impact on the overall look and feel of your home. Ceramic and porcelain tiles are two popular choices, but they have a number of differences that can make them difficult to tell apart if you don't know what you're looking for. 
(Looking for a"bathtub resurfacing professional"? Contact us Today!)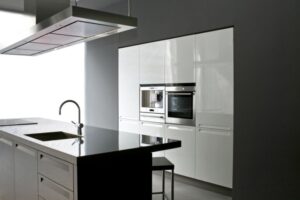 How to tell the difference between ceramic and porcelain tiles?
Ceramics and porcelain are both kiln-fired clay-based materials, but they have different ingredients and production methods that make them distinct. While both types of tile are made with clays and other naturally occurring materials, porcelain is a specialized type of ceramic that's fired at a higher temperature than other tiles. This process produces a product with a greater density and hardness than ceramic. 
Porcelain is typically denser and more durable than ceramic, making it a better choice for heavy-traffic areas such as kitchens and bathrooms. It's also more resistant to scratches and scuffs. 
Abrasion resistance – If you're looking for an extra measure of protection, consider choosing a tile with the highest abrasion resistance rating available. This rating, which is based on a 10-point scale, is determined by the surface texture and finish of the material. 
Through body color – Some porcelain tiles have a white or tan colored clay base. This means that if the tile gets chipped, the color will still be visible underneath the top glaze. 
Color consistency – Both ceramic and porcelain tiles can be customized with colors, designs, or patterns, but porcelain's color will be consistent throughout the tile's thickness. That means that if you break a piece of porcelain, it'll be a similar color to the rest of the tile, which makes it less likely to show up when you walk on it. 
Water absorption – The ability of a tile to absorb water is one of the most important factors that determines its classification as either porcelain or ceramic. According to officials in charge of determining this, a tile's absorption rate should vary no more than 0.5% at most. 
This water absorption rate has a huge influence on where and how you can use them, so be sure to take it into account when choosing the right kind of tile for your home. In most cases, a tile with a lower water absorption rate is better suited for wet areas or outdoor applications where frost heave is more common. 
Depending on the tile, it may also need to be installed over a solid substrate or underlayment that's level. If you're installing large-format porcelain tile, a level substrate is especially important to keep lippage from occurring. 
Maintenance – Both types of tile require periodic cleaning and grout line sealing to keep them looking great. However, ceramic requires a bit more maintenance than porcelain because it's more porous and therefore can easily absorb moisture from the air.