How to Restore Bathroom Countertops?
Whether you are renovating a bathroom or just want to make it look better, restoring the bathroom countertops can help you achieve a whole new look. A lot of hard water and dust collect on these surfaces throughout the day. They also tend to collect makeup and toothpaste residue. This can make them look very dull and old. If you are looking to restore your bathroom countertops, there are several methods you can use. 
(Searching in Google "ceramic floor tile refinishing cost"? Contact us today!)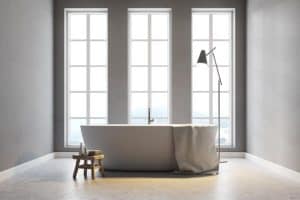 The first method is to use a soft-bristled toothbrush and a soft cloth to clean the countertop thoroughly. Be careful not to damage the surface as you work. To get the best results, you should avoid using abrasive materials. Instead, use an all-purpose cleaner that is designed to work with countertops. You should also avoid using steel wool and scouring pads. 
The second method is to use a chemical, such as bleach. However, you must first evaluate the type of stain and how long it has been there. You should also be aware that some stains are difficult to remove. You may have to repeat the process several times to get them completely gone. If you do not want to use a chemical, you can use a solution of water and vinegar. The vinegar should be mixed with a baking soda paste. Use a brush to spread the solution on the countertop. 
If you want to paint the countertop, you can use an all-purpose paint. However, if you want a more durable finish, you can use epoxy. You should be sure to mix the epoxy well and spread it evenly on the countertop. You can also use a putty knife to spread the epoxy. 
If you have a marble vanity top, you can restore it. However, you should be aware that marble is highly porous and needs to be cleaned carefully. Natural stone countertops should never be cleaned with acidic materials. You can use commercial cleaning sprays or warm soapy water to clean these surfaces. You can also polish them to give them a more shiny look. 
You can also use a commercially available epoxy refinishing product. These products can be purchased at a home improvement store. However, you should be aware that they are not available in pre-made slabs. You can also purchase a countertop refinishing kit that will provide you with the tools you need to complete this project. The countertop refinishing kit will include a primer, sealer, and finisher. You will also need a brush and paint bucket. This countertop refinishing kit can be used on both bathroom and kitchen countertops. 
The countertop resurfacing process will save you about 75% of the cost of replacing the countertops. It will also save you the hassle of removing and replacing the counters. Refinishing your countertops can be completed in a few days and can provide you with a new and improved look. You can even leave some money to upgrade your fixtures or paint the walls.