How to Repair Ceramic Tile?
If you've noticed that your ceramic tile has cracked, it's time to fix it. Cracked tiles can lead to moisture seeping through the cracks, which can damage your flooring. It can also look bad and can be costly to replace. You can fix it by covering it with a sealer or paint. The trick is to make sure the cracks are sealed so that no water can get inside them. 
(Looking for reglazing bathroom tiles? Contact us today!)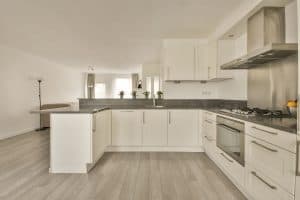 If the crack isn't too wide, you can apply epoxy to repair the crack. You'll need to mix the epoxy beforehand, and you'll need to wait for it to dry. After you've applied the epoxy to the crack, you'll need to wipe away the excess and polish it with a clean, soft cloth. The epoxy will harden quickly. However, you'll want to avoid applying it with a knife, because it'll be hard to remove. 
For small hairline fractures, you can use a paint-based sealer to fill it in. This is a simple, easy way to prevent moisture from seeping through the crack. It's best to use an oil-based paint, since urethane-based paints can cause stains. A paintbrush can apply the sealer, but you might want to use a toothpick. 
You can also use a hammer and a cold chisel to break up old adhesive or grout. This will help create a smoother surface to which you can apply the epoxy. When the epoxy has cured, you'll be able to fill in the crack with new grout or epoxy. You may also choose to put a color-matched paint over the area, as well. 
If you've tried all the traditional ways to repair your ceramic tile, it's time to try a more modern approach. Instead of ripping the tile out, you can take advantage of a tile cutter that can be found at most home improvement stores or rental outlets. This will help you create new tiles for a fresh look. 
The process of fixing broken tiles is similar no matter where you live. Before you begin, it's important to find out what type of tile you have. If it's porous stone, you'll need to use epoxy. If it's tile, you'll need to use a thinset mortar. Once you have these materials, you can set your new tiles in place. 
If you're worried about the safety of doing your own ceramic tile repair, you can always hire a professional. In addition to the tools you'll need, you should have safety goggles and gloves on hand. It's a good idea to have a fan or vacuum pump on hand to speed the drying process. 
If you're in a rush, it's easy to apply an epoxy. You'll need to mix it up, and you'll need to let it sit for at least 24 hours. You can then apply a second coat. After the epoxy has dried, you can paint it over the crack to match the rest of the tile. 
There are many other ways to fix ceramic tile, but the most effective method is to simply replace the tile. This can be done by saving some extra pieces. It's also an inexpensive way to give a room a new look.