How to Remove Grout Sealer From Porcelain Tile?
If you have tile that is covered in grout sealer, you may be wondering how to remove it. You can use a sprayer, scrubber, or even a sponge. It's best to test the sealer first before removing it, though. This way, you will be able to know what type of cleaner you need. 
(Searching in Google "FG ceramic tile installers"? Contact us today!)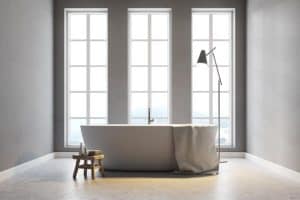 If you have tile with a shiny finish, you might want to look for an acidic cleaner. These products can restore the shine of old ceramic tiles, and they can also cut through stubborn soil stains. However, these products are not always effective on porous tile. If the tile is porous, it can be harder to remove grout sealer. 
If you have a porcelain tile, you might be able to use a sealant stripper to get rid of the old sealer. These products work by softening the bond between the grout sealer and the underlying tiles. You can try rubbing it on the surface to see if the sealant will come off easily. If it doesn't, you may have to go with more aggressive methods. 
You can also use a chemical to remove your old sealer. Paint thinner is a common option for this, although it's not as strong as acetone. It is important to wear gloves when working with any chemicals. You should also test the product on a small area of the tile before using it. 
You can also remove your old sealer by sanding it off. You should sand it in the direction of the grout lines, and you should also make sure that you are not scratching the surface. You can sand off a thick layer of sealer by using coarse sandpaper, and you can sand off a thin layer by using fine sandpaper. You can also scrape away the sealer by using a sharp knife. You can also try a buffing machine. 
If you have grout sealer that is loosely bound, you can use a hard bristle brush to rub it off. You can also mix vinegar and water and use it to scrub away the old sealer. You can then wipe it off with a clean, lint free cloth. 
You can also use a scrub pad to gently scrub off the old sealer. You can use a nylon scrub pad, or you can use a brush with strong bristles. If you are using a scrub pad, you should use a gentle pressure and not scratch the tile surface. You can also use a steam cleaner to break up the sealer. If you have a steam cleaner, it's a good idea to test it on a small area before using it on the whole floor. 
If you are going to be removing a sealer from a porcelain tile, you should also be aware of the hazards involved. Some sealants are more harmful than others. If you are planning on using a harsh chemical, be sure to wear gloves and eye protection. Using an acidic cleaner can also be a great option, since it can easily cut through heavy grease stains.