Remove Scratches From Marble Countertops
Having scratches on your marble countertop can be a problem, but thankfully there are ways to fix it. The first step is to clean the area thoroughly. To start, make sure to wipe the area down with mild dish soap and warm water. Then, use a soft, damp cloth to rub the area. Once you have removed all the dirt and debris, wipe the surface dry with a clean microfiber cloth. If you've got a deeper scratch, the process can be a little more complicated. 
(Searching in Google "bath and tile refinisher"? Contact us today!)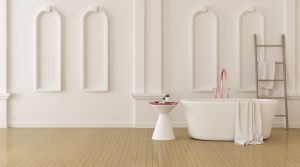 Another way to repair scratches on a marble countertop is to use a marble polishing powder. This can be purchased in small quantities online. You can use a small brush to apply the polish directly to the scratch, or you can do a thin layer and let it dry before buffing. You may also want to purchase a marble polishing kit, which includes a set of progressive pads. You can buy one in a drill kit or a manual version. 
If you have a deep scratch on your marble countertop, the best solution is to have a professional remove the scratch. There are special tools and materials that are used by marble repair professionals. The downside is that a deep scratch will be difficult to repair. This type of repair is very expensive. If you don't have the budget for a professional, you can try using a sander and fine sandpaper to smooth out the surface. The key is to choose the right grit. If you use the wrong grit, the scratches will be even worse. 
Alternatively, you can try to remove a scratch by using a specialized stain cleaning agent. Some of these products can be purchased at your local hardware store. They are neutral in pH, so they don't contain any abrasives. You can also scrub the area with a cloth and automotive compound. If you don't have a stain-removing agent on hand, you can use baking soda and water. The abrasive property of baking soda will help absorb any stains. 
If you are unable to remove the mark on your marble countertop, you can have it professionally refinished. This will ensure that the mark is covered and will also leave your stone looking like new. You can also purchase a marble surface sealant to keep stains from showing on your marble. However, you should keep in mind that a marble surface sealant will not prevent water spots. If your scratched marble countertop is sealed, steel wool won't be able to work. 
If your countertop is not sealed, you can try to clean the area with a mild dish soap and warm water. You can also use a microfiber cloth and washing up liquid. If the mark remains, you can also use a steel wool. You can then buff the area, which will help to bring back the shine. If you find it hard to buff your marble countertop, you can use a drill and an orbital sander.