How to Remove Ceramic Tile on a Concrete Floor?
Whether you're removing ceramic tile for a new floor or for a renovation, there are a few steps to take to ensure safe and successful removal. You'll need to prepare the area you plan to work on and make sure you have the proper safety equipment. It's also important to avoid putting your hand in the dust. 
(Looking for a standard bathtub reglazer? Contact us today!)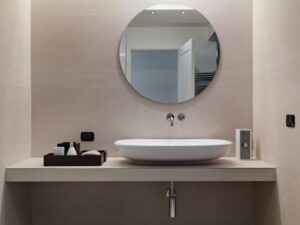 A large variety of power tools can be used to remove tiles, and you should use them with care to prevent damage. If you aren't confident with your tools, you can hire a professional. They can quickly and efficiently remove tiles and can prep the floor for new use. 
Removing ceramic tile on a concrete floor requires some heavy-duty hard work, but it's not as difficult as it might sound. First, you'll need to chip out any grout or adhesive residue. Afterward, you'll need to clean up the mess, and if you have a concrete slab, you may need to smooth it out with a thin layer of mortar. For a DIY project, you'll also need some safety glasses, gloves, and a dust mask. 
Before you start, you'll need to clear your work area of furniture and window decor. Once you have everything out of the way, you can start working on the floor. Make sure you wear thick gloves and a long-sleeve shirt. Using a flat shovel can help you get the tile out. After you've removed it, you'll want to use a shop vac to clean up the debris. Then, you can either carry it to a nearby dumpster, or you can place it in a sturdy contractor trash bag. 
Once you have all the tile out of the way, you can now use a chisel or hammer drill to break up the rest of the tile. This should leave a very smooth surface for your new flooring. However, you may need to use a mastic remover scrubber to remove some of the adhesives. 
Next, you'll need to scrape away any remnants of glue from the floor. To do this, you'll need a chisel or a hammer drill with a chisel attachment. Chisels can be very sharp, so you'll need to be careful with them. Alternatively, you can use a ball-peen hammer to break up the tile. 
Depending on the size of the floor, you may be able to do the entire removal with hand tools. This is a good option if you have the time and don't mind getting dirty. Using a hammer to break up the tiles will send shards of tile flying around your work area. 
Whether you remove the tiles by hand or with a machine, you'll need to wear a mask to avoid inhaling the dust. You'll also need to make sure that you don't inadvertently cut your subfloor. Depending on the type of adhesive, you may need to use a chisel or pry bar to get the rest of the tile out of the way.