How to Remove Ceramic Tile Floor From Concrete?
If you are replacing your floor and are considering using ceramic tile, you may be wondering how to remove it from concrete. Whether you are a do-it-yourselfer or a contractor, it is essential that you follow the proper procedure to prevent health hazards and damage to your home. You should wear protective gear and safety glasses while removing the old tiles. It is also important to clean up the dust generated during the process. This includes sweeping up loose grout and breaking up tile. 
(Searching in Google "Custom Bath Reglazers"? Contact us today!)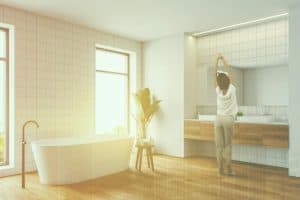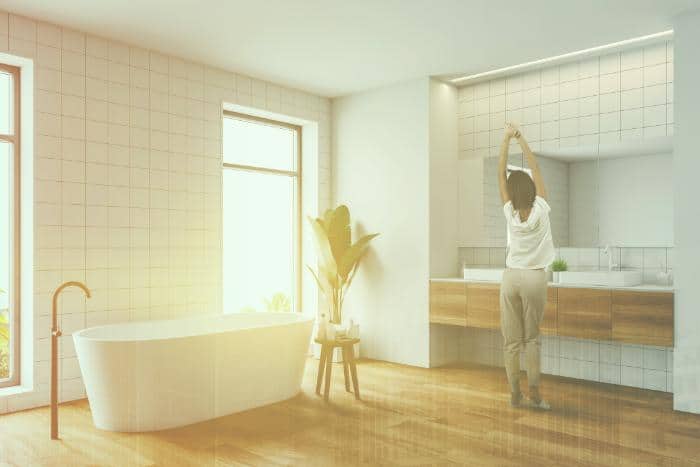 When removing a tile, you may be able to use a floor scraper to pry the tile away from the concrete subfloor. An electric floor scraper can be rented from most tool rental establishments. A chisel can also be used to pry the tile off the concrete. 
Depending on the type of adhesive you are using, your removal methods will vary. However, most adhesives are water-soluble and easy to work with. There are several tools that can help you remove the tile, including a rotary tool and a floor sander. 
The best way to start is to remove loose grout and broken tile. If you have a heavy-duty trash bag, you can transfer the waste to it as you go along. You can then stack the tiles to make it easier to haul away. Before putting all the debris in the garbage, you should remove any sharp or shardy pieces. 
When removing ceramic tile from concrete, you should wear thick gloves and a dust mask. Also, remember to have on close-toed shoes to reduce the risk of slipping. Wearing a pair of long pants and a long-sleeve shirt will also ensure your safety. 
Another good idea is to rent a mastic remover. Mastic is a type of adhesive used for securing carpet and ceramic tile. Removing mastic can be a tedious job, especially if it is the first time you have removed the tile. To remove mastic, you can use a chisel or scrubber. 
Removing ceramic tile from concrete is not a simple task. There are a number of tools that you can use, depending on the type of tile you have. But the main tool is the chisel. Chisels can be used to break up stubborn ceramic tile or to pry a tile section. Using a hammer drill with a chisel attachment is also a good option. 
Another useful item to remove ceramic tile from concrete is a jackhammer. It can be hard to remove a large piece of tile by hand, but the jackhammer is a more convenient alternative. Using a jackhammer to remove thinset will leave behind a lot of dust. 
It is not a good idea to attempt to remove ceramic tile on your own without a full set of tools. In addition, you will need to ensure that you have the proper safety gear, such as long-sleeved shirts, a dust mask, and gloves. Getting the right tools will minimize your risk of damage and make the project more efficient.