How to Remodel a Bathroom?
Whether you're renovating a new home or putting your old one on the market, a bathroom remodel can boost your property's value. It's a great way to get a new look without breaking the bank. However, it's important to know what to expect before you start. Taking on a renovation is a big project, so you may want to hire a professional. Alternatively, you can do a bit of the work yourself. 
(Searching in Google "refinishing bathroom countertops"? Contact us today!)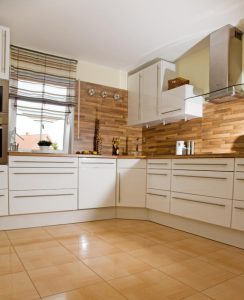 Depending on the size and scope of your remodel, you'll need to decide on a design and choose the right materials. Tile and other materials can be found at low prices, and you may even have access to warehouse clearance. Make sure to double check the dimensions of the pieces you're buying. Also, it can save you a lot of time later on if you use solid material. 
One of the easiest ways to upgrade your bathroom is to redo the walls. This will make the room feel warmer and help reduce noise. In addition, a new coat of paint can freshen up a room that's been in the same stale rut for a while. Painting the walls is also a cost-effective way to make your bathroom a more appealing space. 
Besides the paint, you can also spruce up your vanity by replacing the top and adding a new stain color. You can also add a shelving unit or towel rack. The key to a successful bathroom remodel is to take careful measurements and select the right materials. 
Another step in the bathroom remodeling process is installing a new shower and tub. If you plan on leaving your existing tub in place, be sure to test for leaks. Otherwise, you'll need to remove the tub and install a new shower pan and shower head. 
A bathroom remodel is a time-consuming endeavor. Besides the work itself, you'll need to plan your budget, hire a contractor and acquire permits. For the best results, set aside at least a few weeks to complete your project. During that time, you'll need to research your city's building codes and find out what materials you can buy at a reasonable price. Keeping an eye on your costs will allow you to budget for any unexpected costs, like water damage or a broken shower. 
Among the most complex and expensive aspects of a bathroom remodel is replacing plumbing. If you're able to keep the toilet and sink in place, you can minimize the expense. There are tutorials available on how to replace most toilets and sinks. 
Other important factors to consider during your bathroom remodel include the location of utilities and electrical outlets. Using a waterproofing membrane can protect you from flooding or leaks. Choosing the right tile can also improve the aesthetics of your bathroom. Light tiles are easy to install, but darker colors can add richness and depth to your space. 
Besides the basics, a bathroom remodel can be a fun and rewarding experience. When you're finished, you'll be rewarded with a bathroom that's not only more functional, but a room that feels more like home.