How to Polish Marble Countertops?
If you have marble countertops, you may wonder how to maintain them properly. There are several steps to follow to maintain their luster. The first step is cleaning them as thoroughly as possible. Remove any stains or oils from the marble surface. Rinse them well and allow them to dry before you begin the polishing process. You can purchase re-polishing kits in the market that contain all the necessary materials. Another option is to use a speed grinding machine that is intended for home use. However, you will need to practice using this machine properly. You can also use fine sandpaper to polish the surface. 
(Searching in Google "FG tile countertop refinishing"? Contact us today!)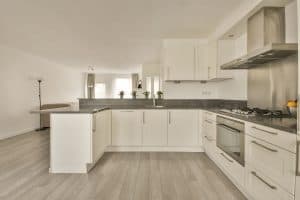 Maintenance of marble countertops
If you have marble countertops in your kitchen, you'll want to know how to maintain them properly. While marble is incredibly strong, it can be susceptible to stains, scratches, and dents. Sealing the marble countertop is a great way to prevent this damage. In addition, if you notice any water stains on the surface, it may be time for refinishing services. A professional will be able to repair dents and resurface your countertops. 
Cleaning marble countertops isn't difficult. Marble is a softer material than granite, so it can stain easily. However, if you do a good job of cleaning it, you can avoid staining and nicking it. You can also use marble-friendly cleaning products. You can get these cleaners at discount prices from Countertop Specialty. 
Keeping them clean
Keeping marble countertops clean can be a challenge. Keeping them clean requires using the proper chemicals and cleaning agents and addressing stains as quickly as possible. Usually, cleaning agents that are gentle on marble can be used daily to keep it clean. Acidic products and vinegar should not be used to clean the countertops. 
If you're using marble on your bathroom countertops, you should make sure to use a cleaning product that is designed for stone surfaces. These materials can be prone to etching from regular cleaning products and citrus foods. It's also important to avoid the use of abrasive cleaners, which can dull the stone surface. 
Using a polishing compound
If you have marble counters in your kitchen, you can clean them with mild soap and water and then use a polishing compound to bring out the beauty of the stone. However, it is important to use a polishing compound carefully to avoid damaging the stone underneath. Before you start polishing, make sure that you clean the countertop first by using a damp rag to remove any food debris. You should then apply the polishing compound and rub it on the counters using small circles. 
When using a polishing compound on marble, start at the corner of the countertop and work your way outward. After the application of the polishing compound, wipe off any excess with a damp or dry cloth. If you are using a sanding wheel, use it at a low speed, and do not press down too hard. You should also avoid pressing on the marble while polishing. The corners of the countertop are hard to reach with a sanding wheel, but you can use a cloth to reach them. 
Using a sealant
To make your marble countertops look as good as new, you need to seal them. You can use mineral oil or water to do this. You should wipe away any excess liquid after every fifteen minutes. However, keep in mind that marble sealers do not have the same waterproofing strength as water and may leave a residue. For this reason, you may need to re-apply the sealant to get the desired result. 
When using a sealant to polish marble countertops, it is important to choose the one formulated for the specific finish of the stone. For example, honed marble will absorb a lot more sealant than polished marble, so you should choose a sealer specifically designed for marble. You also need to consider whether the sealer is water-based or solvent-based. A water-based sealer is better because it repels more water and oil.