How to Organize Bathroom Countertops?
If you're looking for storage solutions on your bathroom countertops, you've come to the right place. Here you'll find Tiered and Decorative trays, Stacking organizers, and Wall-mounted holders for your items. Choosing the right organizer for your space is important, so you'll want to consider your countertop layout when selecting a product. 
(Looking for bathtub resurfacing spray services? Contact us today!)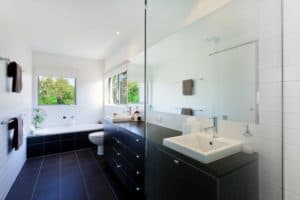 Tiered makeup organizers
Bathroom countertops are a good place to use tiered makeup organizers. They are perfect for holding taller bottles of makeup, eye shadow palettes, and brushes. These clear stacking drawers are available at stores such as The Container Store. These organizers come in a variety of styles and combinations. The best part is that they let you easily see what is in each compartment. Divided containers make it easy to find daily items such as lipstick. 
Decorative trays
Decorative trays are an excellent way to make your bathroom countertop look more beautiful and organized. They are a great way to display a variety of items, whether they are soaps, cosmetics, or other bathroom items. These trays can also be used as decorative elements in other rooms of the home. 
Stacking organizers
Stacking organizers for bathroom countertops offer a variety of benefits. This type of storage can hold an impressive number of items without taking up much counter space. They also feature different configurations to maximize shelf space. Whether you are storing makeup or toiletries, this type of storage has enough space for large items. 
Wall-mounted holders
Bathroom counters are a magnet for clutter. Using bathroom countertop storage sets can help you keep items in their proper places. Countertop organizers can contain everyday items such as toothbrushes, soaps and hair accessories. You can also buy modular organizers to maximize the space on your countertop. These kits can combine lipstick holders, makeup caddies, and pull-out drawers. They also allow you to customize the look of your countertop and increase the vertical space. And the best part is that you don't need to use any tools to assemble them. 
Using cabinet doors
You can easily organize your bathroom countertops by using cabinet doors to store different items. Cabinet doors are a great way to organize larger items and prevent your cords from tangling. Additionally, you can use these doors to store small items, such as hairbrushes and combs. 
Keeping toiletries out of the way
To keep toiletries out of the way on your bathroom countertops, consider utilizing bathroom storage solutions. Keeping toiletry items in an accessible location will keep you from rummaging through cabinets or drawers. For example, keeping soaps, shampoos, and other items near your sink is helpful to avoid the need to sift through a clutter-filled bathroom. Wall storage solutions are also an effective way to store toiletries and other items.