How to Keep Marble Countertops Shiny?
Marble is one of the most beautiful and elegant stones in the world, but it can also get damaged. If you have a marble counter, you should know how to keep it looking shiny. Fortunately, there are several ways to clean it, polish it, and make it look brand new again. 
(Looking for bathtub refinishing? Contact us today!)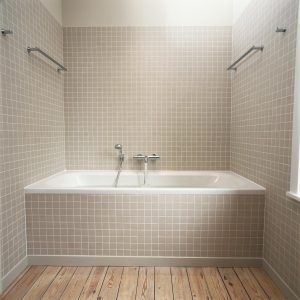 Marble countertops should be polished at least once a month. The process is fairly simple, but it requires a certain amount of skill. For example, you should avoid using abrasive products and acidic cleaners. You should also avoid hot objects or other hard objects, which can scratch and damage the marble. Keeping your counters dry is another important step in maintaining a clean surface. 
For cleaning, you should start with a clean, damp cloth. Apply a cleaning solution that contains soap and water, then wipe the surface to remove any debris. If you are dealing with caked-on debris, use a razor blade or flat scraper. Once the cleaning is completed, use a soft chamois cloth to polish the surface. Do not air-dry the counters, as it can leave an unfinished look. 
If you have stains on your marble, you can try to remove them with a small amount of hydrogen peroxide and ammonia. This stain-removal method can be used on both oil and organic stains. However, if your counters have deep stains, it might be best to call a professional. 
For more heavy-duty stains, you can apply a marble sealing product. These sealers come in spray or solution form. They should be applied to the marble top, allowed to soak for a specific time, and then buffed with a clean, dry cloth. If you do not have a marble sealing product, you can simply use a stone cleaner. 
Once the marble countertop is clean and dry, it is time to polish. The polishing powder you purchased should be applied in small, circular motions. Then, buff the surface to a high shine. This will give your counters a glossy finish. After the final buffing, you should rinse the area with a microfiber cloth. If there are any remaining powder residue, you can use a damp rag to wipe it away. 
If you have a marble countertop that is etched, you should use a natural stone polishing paste. These products are available in general-use applications as well as special marble-specific kits. You can find them in your local home improvement store. You should follow the directions on the package carefully, though. 
You should never use abrasive materials or other abrasives to clean your marble counters. They can dull the finish of your marble and cause etching. You should also avoid soaking the marble in acidic substances. 
If you are worried about your marble countertop getting damaged, you should consider hiring a professional. They can help you with everything from the proper cleaning to the polishing and resealing of your countertop. A professional can also make your marble look like new again.