How to Install Marble Countertops?
Before you decide to install marble countertops in your kitchen, you should know how to install them. In this article, you will learn how to install marble countertops, what materials you need, and how much it will cost. In addition, you'll also learn about the different types of marble and how to maintain them after installation. 
(Looking for bathtub reglazing paint services? Contact us today!)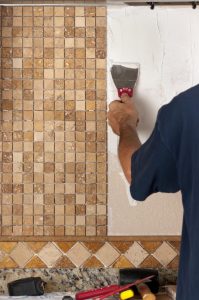 Do-it-yourself installation of marble countertops
If you're looking for a way to save money while renovating your kitchen or bathroom, you may want to consider a do-it-yourself installation of marble countertops. Professionals can install marble countertops for a range of prices. Prices will depend on the size of your countertop and the quality of the marble. A typical slab of marble costs around $35-$45 per square foot. However, if you're planning to install a large slab, it is best to hire a professional. 
Before installing marble countertops, you'll need to remove any existing cabinets and fixtures. Also, you'll need to level the surface and make sure to leave enough room for existing kitchen appliances. Before starting the installation, it's important to measure the dimensions of the appliances to ensure they'll fit properly. 
Cost of marble countertop installation
A marble countertop can be expensive. Several variables can affect the cost. The type of finish you want can greatly affect the price. Some marbles are highly polished, whereas others are matte. Depending on the finish you choose, you can expect to pay anywhere from $10 to $20 per square foot. Custom edges can also add to the cost. Beveled or bullnose edges can cost between $10 and $12 per linear foot. And you can also choose ogee edges to give your marble countertop a unique look. 
The price of a marble countertop installation includes removing the old countertop, setting the new one, and caulking the new one. The cost for a simple installation maybe $350 to $450, while a more complex installation can cost CAD 440 to $560. You should also factor in extra materials, which can cost you another $100 to $300. 
Types of marble
Marble countertops are available in a variety of different colors, textures, and patterns. These natural stones can be honed matte or polished shiny, with varying amounts of veining. They can also be vein-cut, which produces dramatic lines. The Italian marble Carrara is known for its soft gray veining patterns and is one of the most affordable marbles available. 
Although white is one of the most popular color choices for marble countertops, many color options are available. Carrara marble is one of the five most popular marbles in the world and is a top choice for residential kitchen countertops. You can also find marble in shades of beige, brown, green, pink, and blue. One advantage of cultured marble is its nonporous surface, which keeps bacteria and germs at bay. 
Maintenance of marble countertops
After the installation of marble countertops in your home, you must maintain them properly. Unlike wood, marble does not break down with exposure to outside elements. It can look new for years. To prevent stains, make sure you clean the stone thoroughly. Then, apply a marble sealant. 
Regular cleaning is important for maintaining your marble countertops. Use a gentle cleanser and apply a small amount of ammonia or hydrogen peroxide. You should be careful not to scrub the marble with harsh chemicals. A mild cleanser will work for removing oil stains, while a small amount of hydrogen peroxide or ammonia will help remove organic stains. 
Care of cultured marble
Care for cultured marble countertops involves keeping them clean. Avoid using heavy-duty cleaners, such as hydrogen peroxide or paint thinner, as these could damage the stone. Instead, use nonabrasive household cleaning products and follow the instructions on the label. Also, don't use warm water on the stone. This could damage the protective glossy gel coat. 
The best cleaner for cultured marble countertops is a water-based product that contains a neutral PH. This will protect the marble's glaze and prevent it from scratching. When using the cleaner, make sure to use a soft cloth. Never use an abrasive cloth, as this may cause damage to the stone's glaze.