How to Install a Ceramic Tile Shower?
Ceramic tile showers are a popular option for many people. The best part is that they are relatively easy to install. There are several things to consider when tiling your own shower. One of the most important considerations is temperature. When the temperature in your bathroom is too hot, it can cause condensation and moisture behind the tiles. This can cause mold to grow. Adding insulation to the outside wall can also help reduce permeability risks. 
Looking for "tub reglazing near me"? Contact us today!)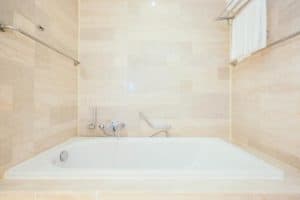 First, measure the area of your shower. If you are not too sure about how big your tile shower is, you might want to call in a professional to do it for you. They will also be able to recommend the right-sized tile for your shower and give you some useful advice. A good rule of thumb is to use larger tiles for your shower as they require less grout. 
Next, get a hold of a good power-wet saw. You can rent one from a tool leasing outlet, or buy one from your local home improvement store. Cutting tiles can be a pain. However, using a wet saw will make the job go much smoother. 
Tiles can be cut with either a wet tile saw or a ceramic tile snap cutter. In order to make the most of the cutting process, you may wish to purchase some plastic spacers to ensure that the tiles are properly spaced. After you have trimmed the tiles to the proper size, you can start the installation process. 
Once you have the correct-sized tile, you will need to use the appropriate adhesive to attach the tiles to the shower pan. Thin-set mortar is used to set the tiles. To be successful, you should mix the mortar with water for 20 minutes. Apply it in two to three horizontal rows at a time. 
As you go, be sure to follow the directions on the container. Also, be careful to remove the old grout from the shower pan and the backer board. If you do not, the thin-set mortar may be brittle and the tiles will be very difficult to move. 
Once the thin-set mortar has dried, you can apply a layer of waterproof joint tape to the joints. This is an important step as you don't want to have any gaps between the board and the tile. Make sure the board and the tile are at least 3 inches apart. Use a caulk sealant around the perimeter to avoid having water leak in. 
Finally, you will need to apply a thin coat of grout to the tiles. Be sure to apply it to all the corners and edges. Although it may seem like a bother to do, this can save you from expensive upkeep in the future. 
The best thing about ceramic tile showers is that they are fairly durable. They are available in a wide variety of colors, designs, and styles. It can be difficult to pick just one color, but you can always choose to add more.