How to Install Ceramic Tile in a Shower?
Ceramic tile is a popular choice for a shower. It is easy to maintain and comes in a variety of colors, patterns and sizes. However, there are some things to keep in mind before laying your tiles. Using the right adhesive and a good plan will help ensure you get the job done right. 
(Looking for bathroom reglazing? Contact us today!)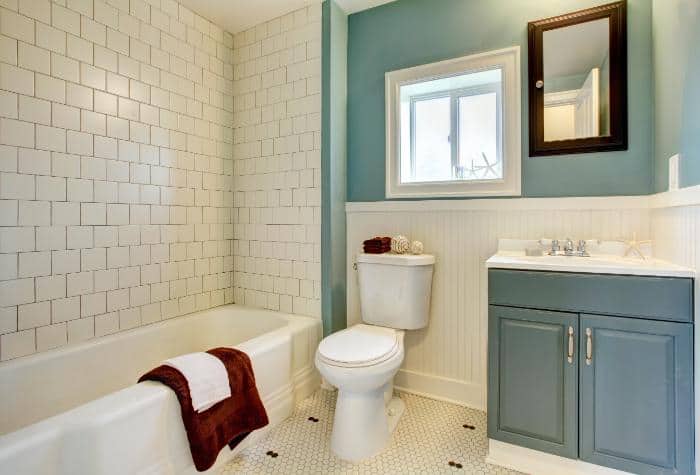 The first step in installing ceramic tile is to clean up and seal the surface. Water can easily settle into a gap and cause mold. You should also paint the entire surface of the shower membrane to make sure it stays water proof. For best results, you can use a 4-mil plastic vapor barrier. Once it is ready, you can apply the bonding agent with a small sponge roller. 
Next, you should prepare the backer board. If the wall is not level, you may need to cut some of the tile to fit. If the tile is going to be cut to fit, you should do a test run on a piece of backer board to ensure you have a straight edge. This is especially important for the bottom rows of back wall tiles. 
You should also measure the distance between the tiles. Then, you can place the appropriate number of spacers to maintain a consistent grout joint throughout the shower. These spacers should be pushed in slightly, but not too far. This will keep the gaps between the tiles even. Then, you can apply the mortar with a notched trowel. The notched notch on the trowel will help spread the mortar and give you an even layer behind each tile. 
It's best to lay the tiles in a pyramid-like arrangement. You'll want to position each row in a way that will provide the best possible adhesive bond. Once you have set the first row, you can then place the second row above it. This is an excellent strategy, as it leaves less work for clips to do. 
It's a good idea to use a notched trowel, especially if you're installing large tiles. A notched trowel will make it easier to spread the thin-set mortar. This will also help prevent air pockets from forming between raised lines of mortar. 
When you're finished, you should remove the spacers and use a rubber float to wipe off excess grout. You can then add silicone caulk to fill in any gaps. This is particularly important if the wall is sloped. 
You should also install a 4 mil plastic vapor barrier over the shower pan. This will protect the finish from mold and other fungus. Once you've completed this step, you can cement the backer board and start laying the tiles. It's a great time to use a notched trowel to create horizontal grooves in the mortar. 
There are other tips and tricks you should consider before tiling your shower. The best tip is to do the tiling as soon as you can. You'll want to allow 24 to 48 hours to allow the adhesive to dry. If you're not comfortable doing the job yourself, you can hire a professional. They can complete the job in three to four days.