How to Install a Bathtub the Right Way?
It takes a lot of effort to install a bathtub, especially if you're not a professional. However, it can be a rewarding experience, particularly if you take the time to do it right. Before you begin, make sure you have the necessary tools. You may also want to check with your town to see if you need a permit for the project. 
(Looking for resurfacing for bathtubs? Contact us today!)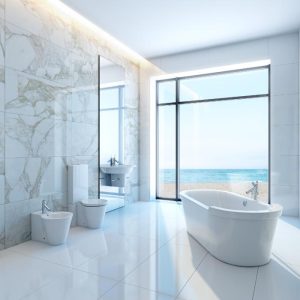 First, you should remove any tile that might be in the way. This might include a backsplash. You will need gloves and safety glasses. Use a stiff putty knife to pry away the tiles. 
Next, you'll want to inspect your plumbing. If your faucet has handles that are too high, you can unscrew them with a screwdriver. A plumber can fix this problem if needed. To avoid this, use a piece of cardboard to protect the tub's surface. 
In addition to the obvious, you'll want to check for any broken parts and caulk. For example, you might find that a newer model has a sound-deadening pad on the underside of the tub. 
You can install the tub yourself, or you can hire a professional. Either way, you'll need to measure your bathroom doorway and alcove. Then you'll need to mark the floor and wall to indicate where the tub will go. Make sure the floor and alcove are level before you begin. Using shims, you can raise or lower the tub. 
Once you've gotten the floor and alcove level, you'll want to remove the old tub. While you're at it, you'll want to remove any old drain and overflow pipes. If you can't, you'll need to cut out a section of the wall. 
During installation, you'll need to use a variety of plumbing and hardware tools. Most tubs have adjustable feet. These will be attached to a flange that is drilled into a stud. An Allen wrench is useful for this job. 
Another important component is the overflow drain. This piece of hardware is used to prevent the tub from overflowing. Some models have a set of screws that are used to hold the overflow. Whether you use these or other devices, it's a good idea to be sure you get a watertight fit. 
Finally, you'll need to determine the proper height of the tub. Measure this from the top of the flange to the underside of the lip. Depending on your home's construction, this might be a couple of inches above or below the tub. That's because most tubs are set on a frame. 
The bathroom's overflow drainage system is usually hidden behind the bathtub. When you're ready to replace it, you'll need to check the tees and hoses for damage. 
The best way to do this is to call a plumber. They'll have the knowledge to make sure your project is up to code. Also, you might be able to reuse some of the plumbing components. 
One of the most useful tools in this process is a good drywall saw. It's also handy to have a pair of pliers and a wrench to loosen the joints and to tighten the drain strainer.