How to Get Scratches Out of Marble Countertops?
If you are wondering how to get scratches out of marble countertops, there are a few simple things you can do. For instance, you could polish the area and apply a coat of sealant. For deeper scratches, you could hire a professional to do the job for you. 
(Looking for countertop refinishing? Contact us today!)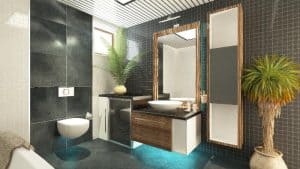 When you first install a marble countertop, you need to do a bit of prep work to get the surface ready for use. This includes using a high-speed buffer, as this will help to restore the stone's gloss. Additionally, you need to ensure that the decorative elements of your marble are resting on rubber pads. This is to prevent them from scuffing the surface and letting dirt and liquids sit on it. 
Another good idea is to use a marble scratch removal kit, which are available online. These kits often come with diamond resin pads and marble polishing powder. They are inexpensive and can provide a great finish to your marble. They are also easy to use and can produce some impressive results. 
To get the best results from a marble scratch removal kit, you will need to make sure the product is designed for marble. For example, you should never use vinegar on the material, since it will corrode the surface. To get a shine, you may want to use a cream or wax polish. You should also be aware of the fact that not all products are created equally. Depending on the quality of your marble, you may need to purchase a more expensive solution. 
A good way to test if a product will work is to try it out on a small part of your countertop. If you can't see any water beading up on the surface, you may have found the right product. You can also test this by using a light coating of water over the area. You will need to rinse the area with water afterwards to neutralize the pH level and remove any excess residue. 
For some homeowners, the best way to clean their marble is with a mixture of water and baking soda. This is a natural disinfectant and is considered to be an effective cleaner. However, you need to be careful when using this method, as the abrasive properties of the baking soda can damage the surface. If you decide to use baking soda on your marble, be sure to keep a close eye on your countertop. 
If your marble has gotten scratched, you can use a fine-grained sandpaper to scrub out the scratches. You should be careful not to sand the material too hard, as this could cause the scratches to reappear. When finished, wipe it off with a damp rag and dry it thoroughly. 
In addition to cleaning, you can also buff out any scratches you find. This is a simple and effective technique, as it will smooth out the surface and make it look new again. To get the most from this process, you should follow the directions on the polishing pad carefully.