How To Fixed A Crack In Ceramic Tiles?
Cracked tiles are not only unsightly, but they can also be costly to replace. Luckily, there are several DIY methods that can be used to fix a tile crack. Here are a few of them: 
(Looking for a"bathtub resurfacing the painting"? Contact us Today!)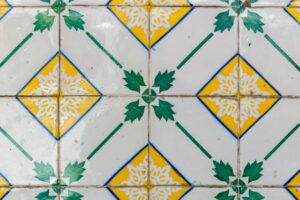 Removing the grout around the broken tile
Before you can fix a crack in ceramic tile, you need to remove the existing grout that encases it. This will ensure that your repair is as effective as possible. 
This process will also help prevent any other tiles from cracking during the fixing process. To do this, take a hammer and chisel to the grout around the damaged tile and break it apart. This will ensure that you can easily remove the grout and apply your new repair without causing any damage to other tiles in your home. 
Choosing the right epoxy for your job
When it comes to repairing cracked ceramic tile, there are several different options available to you. One of the most common is to use clear epoxy. This type of product is ideal for a tile crack, and it can even seal the crack for extra protection. You can buy this epoxy at most home improvement stores. 
Once you've mixed the product, you can then apply it to your crack. Some epoxies come with their own applicator tools, such as a toothpick, so you can spread the product evenly over the crack. If you have a large crack, a popsicle stick will also work well to transfer the epoxy over the crack. 
You may need to follow the manufacturer's instructions on how to mix the epoxies, so make sure you read them carefully. Most epoxies will need to cure for at least an hour, so you'll need to leave the repair area to dry for that time. 
If the epoxy fails to stick, you may need to repair the crack with a more traditional method. Depending on how bad the damage is, you may need to replace the whole tile. In these cases, it's important to look at the rest of your floor tiles and evaluate whether you can find a replacement that will match the style, design, and color of the damaged tile. 
Using paint to fix a crack in the tile
If you have a small crack or chip in your ceramic tile, you might want to consider painting it instead of trying to repair it with epoxy. This will save you from having to re-tile your entire floor or bathroom, and it will keep the crack from becoming a permanent fixture. 
While this approach is not as quick and easy as a traditional epoxy repair, it's still much faster than re-tiling your entire room. Plus, a paint repair is more likely to stick than an epoxy one, and it's easier on the wallet as well! 
If you do choose to paint your tile, be sure to buy a water-based acrylic or ceramic touch-up paint that's made specifically for the tiles in your home. The paint will not only match the color of your floor, but it will provide an extra layer of protection against water damage and wear over time. The paint will also look more like a natural finish, and it can be reapplied as often as needed.