How to Draw Marble Countertops?
If you are looking to transform your countertop into a work of art, you should consider faux painting. Whether you are looking for a dramatic change or simply a way to save money, you can have the look of marble without having to spend thousands of dollars on a real granite or quartz countertop. You don't even have to go to a professional to do the job! 
(Looking for countertop refinishing? Contact us today!)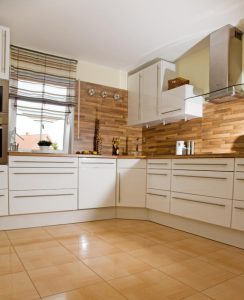 The first step to painting a marble-inspired countertop is to remove the old paint and replace it with a coat of primer. You may also want to sand and buff the surface to get it ready for the new paint. You will also need some brushes and sponges. A larger paintbrush is ideal for the task. You should also have a paint tray with a couple of different accent colors. 
You should also be aware that painting a marble countertop can be a messy task. You will have to clean off any dust or dirt that gets on your hands before you start. You can use a rag to wipe up any spills. You can also mist your counters with rubber gloves. 
One of the more expensive parts of the process is the epoxy. You can purchase a kit to do the job or simply apply it yourself. You should follow the instructions on the box to ensure the epoxy is properly applied to the entire surface. You can also purchase a heat tool to remove any bubbles that may form. The epoxy will give your counters a lustrous finish and make them pop. 
You will need a few gizmos in order to create a marble-like countertop. The best aficionado will be able to create a smooth and flawless finish. This is especially important if you plan to install a glass top countertop. To start, you can either draw a template to copy or purchase a marble sample board from a local home improvement store. 
The best way to achieve a realistic marble print is to use three accent colors. The main color should be white, while a dark and light grey should be added to the mix. You should also be able to use your sponge to apply the accent colors. A foam brush will also be useful for edging the edges and corners. You can even use a small artist's brush to paint the finer veins. 
If you have time, you can even take a break from the paint and fill in any nicks with laminate filler. This can be done before you begin painting the surface to prevent any bleedthrough. 
The best way to create the most impressive countertop is to use a combination of faux and real materials. If you are interested in a marble-inspired countertop, be sure to check out Liz Hartmann's blog for more DIY decorating tips. This blogger is a master craftswoman with a love for shiplap walls and bunk beds. You can find her on Instagram at misslithididit.