How to Clean Ceramic Shower Tile?
When you have ceramic shower tile, you will need to use extra care to clean it. Not only can it be difficult to do, but it can also be very time-consuming. The first step is to remove any soap film that may have accumulated. You can either wipe it off with a cloth or buff it off with a microfiber cloth. 
Looking for "https://www.fgtubandtile.com/"? Contact us today!)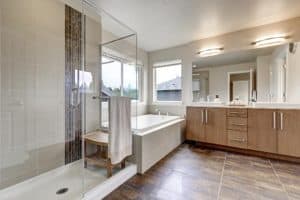 The next step is to dry off your tiles. This is essential because it will help to slow down the buildup of dirt and moisture. Also, leaving it wet can make it more difficult to clean. If you don't want to leave the tile wet, you can simply rinse it thoroughly with clean water. 
For stubborn stains and grime, you can use baking soda and vinegar. You can combine them in a spray bottle for easy application. They are great for dissolving soap scum and mildew. Apply them to the tile, let them sit for at least half an hour, and then rinse off with clean water. 
Another good cleaner is hydrogen peroxide. It is a powerful chemical that can be purchased from your local supermarket, pharmacy, or drugstore. You can mix it with water in a 2:1 ratio for a gentle yet effective cleaning solution. It can be sprayed on the tile or even applied with a sponge. 
Vinegar is great for dissolving hard water stains and can help to remove sealants on natural stone. Vinegar is not perfect for all surfaces, however, so be sure to check the labels before you buy it. 
For heavy stains, hydrogen peroxide can be used as a bleach alternative. However, you shouldn't use it on a regular basis. Bleach can etch or damage your shower tile. Try it on a small spot before deciding whether or not it will work for you. 
Using a squeegee can also help to dry your tile. However, you should avoid using a sponge mop as it can push dirt into your grout. A string or strip mop head is better. Alternatively, you can purchase a rubber float for $7 and push it diagonally across the tile. Doing this can help to force the grout into the joints. After a few minutes, you can then gently scrub the tile with a soft cotton cloth. 
You can also use a cleaning product made especially for ceramic tile. These products are usually pH-neutral and slightly alkaline. Ideally, you should always use a soft-bristled brush to scrub and wipe on your ceramic tiles. Be careful not to over-scrub or the result could be a dull and scratchy look. 
In addition to these traditional methods, you can also try homemade cleaning solutions. Test any new cleaning solution on a hidden or inconspicuous area first to see if it does any harm. Some of the most common cleaning solutions include baking soda, hydrogen peroxide, and vinegar. To save money, you can also create your own cleaning solutions by mixing basic household ingredients. 
</p>