How to Clean Bathroom Marble Countertops?
Whether you have marble countertops in your kitchen or bathroom, you will need to use certain cleaning techniques to keep them looking great. Marble is a durable and beautiful material, but it can become etched and stained if you are not careful. Here are a few tips for cleaning marble countertops, showers, and other bathroom surfaces. 
(Searching in Google "countertop resurfacing"? Contact us today!)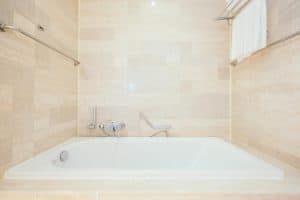 First, it is important to know what kind of stains your marble countertop may have. Most stains can be removed with household products and cleaning methods. However, in some cases, certain chemicals will etch the surface, and it may require professional help. Depending on the severity of the stain, you may need to contact a marble repair specialist. 
If the stain is oil-based, you can use a non-abrasive cleanser to remove the stain. If the stain is organic, you can use a hydrogen peroxide solution or ammonia to remove it. You may also want to try a baking soda poultice to draw out the stain. You can purchase premixed commercial poultices at stone maintenance supply companies, but you should apply the solution as thin as possible. 
If the stain is from a liquid spill, you can wipe it up with a paper towel or clean cloth. You will want to rinse and dry the countertop to remove the stain. If you have an oil-based stain, you can remove it with mineral spirits or acetone. If the stain is organic, you may need to use a solution of 12% hydrogen peroxide with ammonia. 
Marble countertops should be sealed regularly to protect them from stains and water spots. It is recommended that you do this at least every three months. The stone is susceptible to etching by acid-based cleaners, so you should avoid using such products. If you use a household cleaner that claims to be safe, make sure it does not contain acids, lye, or soda. If it does, you may need to use protective eyewear when removing the paint. 
Marble is a beautiful material, but it can become scratched or stained if you use abrasive cleaners or chemicals on it. Marble is also a porous stone, so stains are likely to appear more often than on other types of countertops. You can use a squeegee to wipe up any water that may be left on your countertop. It's also a good idea to use coasters under beverage containers. 
If you have dark marble countertops, you may want to use a lacquer thinner to remove any deep stains. If you have light-colored marble countertops, you should use a sealant to prevent stains. You can also use fine-grade steel wool to buff out any surface scratches. 
If you have marble countertops in your bathroom, you may want to consider using a detachable showerhead. It is also possible to use a spray bottle to apply cleaning solutions to the shower walls. This way, you can rinse the shower floor without getting soap scum on your marble countertops.