How Thick Is Ceramic Tile?
Tile thickness is an important factor to consider when you're installing tile in your home. Not only does it help you decide how thick you want the tile to be, but it also impacts the durability and look of the finished project. Generally, tile is made up of different materials, and the thickness of each depends on the type of material. Choosing a tile that is too thick can be disastrous for your tile installation, so it's a good idea to know how to make the right choice. 
(Looking for refinishing ceramic tile backsplash? Contact us today!)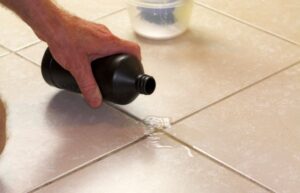 Thin ceramic tiles are usually less than one inch, and most are less than one and a half inches. However, some are thinner than that. Small mosaic tiles can be as thin as 1/8 inch. Larger mosaic tiles can be up to half an inch in thickness. 
Compared to other types of flooring, tile is very durable and easy to maintain. In addition, it comes in a variety of colors and textures. If you're considering using ceramic tile in your home, be sure to account for its thickness before you order it. You will want to ensure that the floor is sturdy enough to handle the wear and tear that it will likely receive in the long run. Likewise, if your home is in a humid environment, choosing a ceramic tile is probably not your best option. It may be too porous and prone to water damage. 
On the other hand, if you need to withstand heavy foot traffic in your kitchen or hallway, it may be best to install a thicker tile. Thick ceramic tiles are better for areas that receive a lot of activity. They tend to have more strength and resistance, but the raw materials required to produce them will cost you more. 
Porcelain tile, on the other hand, is much more durable and impervious to moisture. Porcelain is a type of ceramic tile, but the addition of porcelain clays makes it much harder. It is sometimes preferred over ceramic for its durability and versatility. Porcelain tiles are generally 1/4 to 3/4 inches in thickness. 
The most important aspect to keep in mind is that the thin-set mortar you use to set the tile is usually between three and sixteen millimeters thick. This is not as thick as a traditional tile, but it is enough to ensure that the tile you choose will not slip or depress when it is inserted into your floor. To compensate for this, you should be sure to add a thin layer of underlay underneath the tile to keep the transition smooth. 
Another useful measurement to measure is the water absorption of the tile. It is calculated by measuring how many grams of water a tile holds in the air. Water absorption is an indication of the density and strength of the clay, as well as the thermal growth and braking power of the material. Using this measurement, you can determine whether or not you should purchase the thicker ceramic tile or the thinner porcelain tiles.