How Thick Are Ceramic Tiles?
Ceramic tile is a popular choice for floors and countertops in both residential and commercial spaces, and one of the questions that homeowners have is how thick is it. This answer is a bit tricky since the thickness of tiles depends on the material and style as well as individual tile sizes and patterns. 
(Looking for "ceramic tile stores"? Contact us Today!)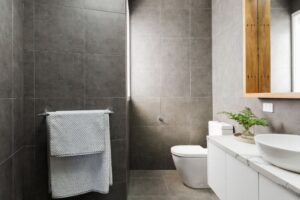 Porcelain and ceramic tiles are both considered to be "ceramic" and can be distinguished by their water absorption rates, which can range from 7% to less than 3%. This water absorption is important to consider because it will affect how long the ceramic tiles can stand up to the elements without cracking. 
Generally speaking, porcelain tile has lower water absorption rates than ceramic tile, so it is frost-proof. This makes it the best option for installing outdoors in areas where temperatures are regularly dipping below freezing. 
But ceramic tile can also be installed outdoors in some regions if you live in Florida or other locations that don't often experience freezing temperatures. It is a good idea to check with your local tile store for advice on this specific matter. 
How Thick Is It With Thinset?
When you use thin-set cement to lay a tile, it is typically not laid more than 3/16 of an inch thick. This is because it compresses to half its original thickness when it comes in contact with the ceramic tile. The average tile size is around 1/8 of an inch, but smaller mosaic and decorative tiles can run up to about 3/8 of an inch in thickness. 
How Thick Is It For Wall Tile?
For walls, it's better to use tile that is at least one-half of an inch thick. That way, it won't warp as easily and the bending will be much less noticeable. 
It's also a good idea to consider the amount of movement that is likely to happen in the area where the tile is being installed. If there's a lot of foot traffic, it may be better to choose thinner ceramic tiles for the area. 
What Is The Minimum Thickness For A Subfloor Underneath Ceramic Tile?
In addition to the thickness of the tiles themselves, it is also a good idea to consider the thickness of the substrate that the tiles are being installed. The thickness of the substrate is critical to the installation process because it determines how strong and sturdy the floor will be. 
A typical ceramic tile has a standard thickness of about 1/2 inch. It can be manufactured in sizes ranging from 4 by 4 inches up to 24 by 24 inches. 
How thick is it for a bathroom?