How Much Is A Bathtub Reglazing?
Reglazing a bathtub can be a very affordable way to restore its appearance, and a few hundred dollars can go a long way. However, it's important to consider the amount of work that will be involved in this process. You'll also need to take into consideration the cost of labor, as well as the materials that will be needed. 
(Looking for bathtub and tile reglaze? Contact us today!)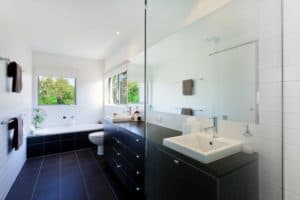 There are two main ways to refinish a bathtub. The first option involves a do-it-yourself kit that can be applied in about a week's time. Alternatively, you can hire a professional to do the job. 
The average price for refinishing a tub is around $528. This includes the cost of stripping, resealing, and applying a new finish. However, the actual cost may vary depending on the size of the tub, the surface, and the company you choose to work with. 
Refinishing a cast iron tub can cost around $200, while a fiberglass tub refinishing can run about $300. If you want to do this yourself, you should plan to leave your house for at least a day or two. It's best to have someone come in and measure your tub, because it's important to make sure that your lining is a perfect fit. 
Another alternative to replacing a tub is to purchase a tub liner, which can be installed in a single day. To install this, the installers will need to make measurements of your existing tub and create a mold of it. Once they've done this, the liner will be molded to the exact measurements. 
Another option to refinish a bathtub is to use a urethane. These are generally more durable than other coatings, but they can be more expensive. Because refinishing can be a hazardous process, you should take care to protect your family and pets. 
The average cost to refinish a bathtub is around $400, although prices can be higher or lower. The costs for refinishing a tub depend on the material that you're using and the number of layers you're applying. 
Reglazing a bathtub is a cosmetic fix, so the finish should last a few years. Depending on your budget, you might consider purchasing a DIY kit, or hiring a professional to do the job. 
For a more permanent solution, you might consider buying a new tub. This can cost between $1,500 and $3,500, but it's a much more involved project. Changing your plumbing is a major expense, as is removing the old tub, installing a new one, and patching the floor and walls. 
Lastly, if your tub has a chipped or deteriorated finish, you might want to replace it. This isn't an inexpensive way to fix your tub, but if you're willing to put in the effort, it's possible. 
Bathtub reglazing is a great option to consider for many people. But, keep in mind that it's a temporary fix. While it may be cheaper than replacing a tub, it's not always the best option. Sometimes, you'll want to replace your tub to avoid getting stuck with a damaged, unrepairable tub.