How Much Does Reglazing Bathtub Costs?
If you've got a rusted or stained bathtub, you may be wondering what the best option is for you. While it's a good idea to have a new tub installed, reglazing can be a less costly alternative. 
(Looking for resurfacing bathtub and tiles? Contact us today!)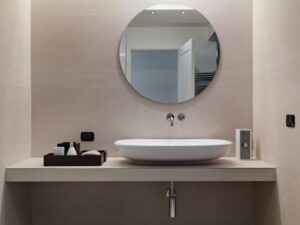 Reglazing a bathtub is a process that involves refinishing the surface of the tub, which is usually done by a professional. The finish can be applied in a variety of colors, making it an ideal choice for those looking for a cosmetic upgrade that won't break the bank. 
The average cost of reglazing a bathtub is between $450 and $550. This price range includes the labor costs, as well as materials. However, the amount you pay will depend on the size of the project and how extensive the work is. 
Tub refinishing can be done by a homeowner or by a professional, though it's generally considered more effective to use a professional. You can find reglazing kits that you can buy online or locally. A refinishing kit is more efficient than attempting to do it yourself, as it takes about two to five hours to apply. 
However, it's important to keep in mind that refinishing your tub can be a messy and dangerous task. To ensure the safety of you and your family, the best way to go about it is to hire a reputable professional. Also, the refinishing job is only one phase of a larger project, which can take a long time to complete. 
When it comes to refinishing your bathtub, the best choice is to opt for a company that will provide you with a warranty. Most contractors will offer you a three to ten year warranty. 
Before you decide on what to do, be sure to check the background of the company you're considering. For instance, it's worth noting that a number of companies do not offer high-gloss polishing, which is important if you want to make the most of your tub's appearance. Choosing a company that can accommodate your specific needs is also essential. 
The actual cost of a tub refinishing project will vary depending on the size of the tub, its condition, and the quality of the company you choose. On the average, a professional refinishing company will charge between $330 and $630. Adding in the time it takes to remove old caulk, clean the tub, and install the new liner will increase the total cost. 
Although the average price of refinishing your bathtub is higher than the cost of replacing your tub, you'll be pleased with the results. Depending on the materials used, your tub should look brand new for a decade or more. 
In addition to refinishing, you can also opt for a tub liner, which can be installed in just a few days. However, the overall cost of this service will be higher than that of reglazing. 
It's best to choose a reputable, experienced company to ensure the best results. Additionally, be sure to ask about the products they'll be using.