How Much Does Reglazing a Bathtub Cost?
If you want to change the color of your bathtub, you'll have to think about the price. The process of reglazing a bathtub is a bit tricky because it involves toxic material, and you need to leave your home for a day or two while it is being done. If you don't have the time or skill to do it yourself, consider hiring a home service to do the job for you. 
(Looking for tub refinishing San Diego? Contact us today!)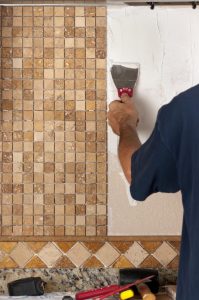 Cost of refinishing a bathtub
There are a number of factors that can affect the price of refinishing a bathtub. First, it is important to note that some refinishing companies charge more than others for the same job. For example, unusual colors might require custom mixing, and modifying the shape of the liner may result in a higher cost. In addition, some refinishers are able to add a custom stone texture or the appearance of stone to the tub. Each type of refinishing process has different benefits and drawbacks. 
There are two main methods of refinishing a bathtub. The first is the traditional method, which involves sanding and acidic etching the original surface. Once that is complete, the bathtub is sprayed with a special urethane glaze that closely mimics the color and finish of the original bathtub. A single coat of this coating can last up to 15 years, if properly maintained. However, if it is a repeat job, subsequent reglazing may not hold as well as the first time. 
Cost of reglazing a bathtub
If you're considering reglazing your bathtub, you'll find that there are a few factors to consider. First, there's the cost. Choosing a professional is always safer than trying to do it yourself. Not only does this help you avoid potentially harmful chemicals, it also gives you the best results. Professional reglazing companies use top-quality materials to ensure a long-lasting finish. While a DIY kit may last only a few years, a professional reglazing job can last anywhere from five to fifteen years. 
When it comes to the price of reglazing a bathtub, it can range from $150 to $200. While the DIY method can save you a few dollars, if you don't know what you're doing, you may end up making mistakes. Unless you are an expert, hiring a professional will cost you between $250 and $800. While a DIY bathtub reglazing job is relatively simple and can be done in a weekend, it is not a permanent fix. A poorly done job can cause future problems if you are not careful or if you use the incorrect materials. 
Cost of changing the color of a bathtub
Changing the color of a bathtub can be a relatively inexpensive project. Bathtubs are typically painted white, but you can also get them refinished in a different color. Some people opt for avocado green, which is currently in fashion. However, you should be aware of the risks of changing the color of your tub, as paint may peel or chip, so you may need to have it repainted again. 
First, you should protect the surrounding area with protective gear. You should also sand the bathtub thoroughly. If there are any cracks, you should repair them before painting it. Then, you should apply a coat of paint or primer. It is a good idea to let each coat dry before applying another coat. It will take anywhere from 24 to 48 hours for the new color to become permanent. 
If you want to change the color of a bathtub, you can either hire someone to change the color of the bathtub for you can do it yourself. It is far cheaper than having a new tub built, and it's eco-friendly as well.