How Much Does Reglazing a Bathtub Cost?
Reglazing a bathtub is a process of refinishing the interior and exterior of a tub. It is typically done by a contractor. The process can take a few hours or a whole day. The materials used and the time involved will determine the total cost. In addition, many contractors offer a warranty of three to ten years. 
(Looking for a countertop refinisher? Contact us today!)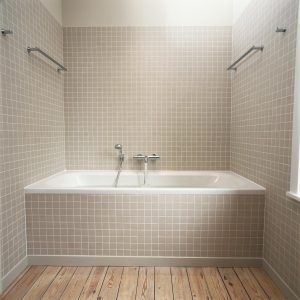 Price of refinishing a bathtub
The cost of refinishing a bathtub depends on the type of tub and the material used. A bathtub that has minor damage may cost as little as $200, but if the damage is severe, it will likely cost over $1,000. If you want to get your bathtub refinished professionally, however, you should expect to spend at least $500. 
Bathtub refinishing is a relatively simple process, but it's important to hire a professional for the job. It's not a simple task and you'll need to have the correct equipment and know how to work fast. Although you may be tempted to try your hand at doing it yourself, hiring a professional will ensure that the job is done right and efficiently. The average cost of bathtub refinishing is around $480, but the cost of the actual project can be anywhere from $300 to $630. The total cost of the refinishing process will include materials and labor. 
Time it takes
If your bathtub has lost its finish, it may be time to consider reglazing it. This simple process can restore your bathtub's finish and add years to its life. However, it is not a permanent solution. Just like nail polish, a bathtub will need to be touched up again to keep it looking good. 
Before reglazing a bathtub, you must clean it thoroughly to prevent any damage to the surface. Usually, the process lasts from three to four and a half hours. Afterward, you will need to wait for a couple of days for the primer to dry. 
Materials used
Bathtub reglazing is a process of refinishing the surface of a bathtub. The process can be done using various materials, and the final result can last up to a decade. The process is ideal for bathtubs with many years of use, and it can also be used to give older tubs a brand-new look. Although bathtub reglazing is less expensive than bathtub replacement, it still requires careful preparation and the right materials. 
Professional bathtub reglazes typically use polyurethane or acrylic products to complete the job. Do-it-yourself reglazing kits, on the other hand, usually contain paints and epoxies. However, these do-it-yourself kits are not as durable or toxic as professional materials. However, they may last longer than the do-it-yourself kits. 
Average cost
Compared to installing a new bathtub, reglazing costs a fraction of the price. Not only does it save money, it but also requires no construction work and no waste removal, so it's a green option that you can do yourself without breaking the bank. The average cost of reglazing a bathtub is between $300 and $600. 
A reglazing process is a great option for bathtubs that have lost their luster and are in generally good condition. This is especially true of antique claw-foot tubs and heavy cast iron tubs. It's even possible to have an acrylic bathtub reglazed if you wish. However, the price of reglazing a bathtub varies widely based on the type of material it's made of. If you're going to use a DIY kit, be sure to check the instructions carefully, as it may contain harmful chemicals. A DIY project will also not produce as durable a result as a professional finish, so make sure you're aware of the risks.